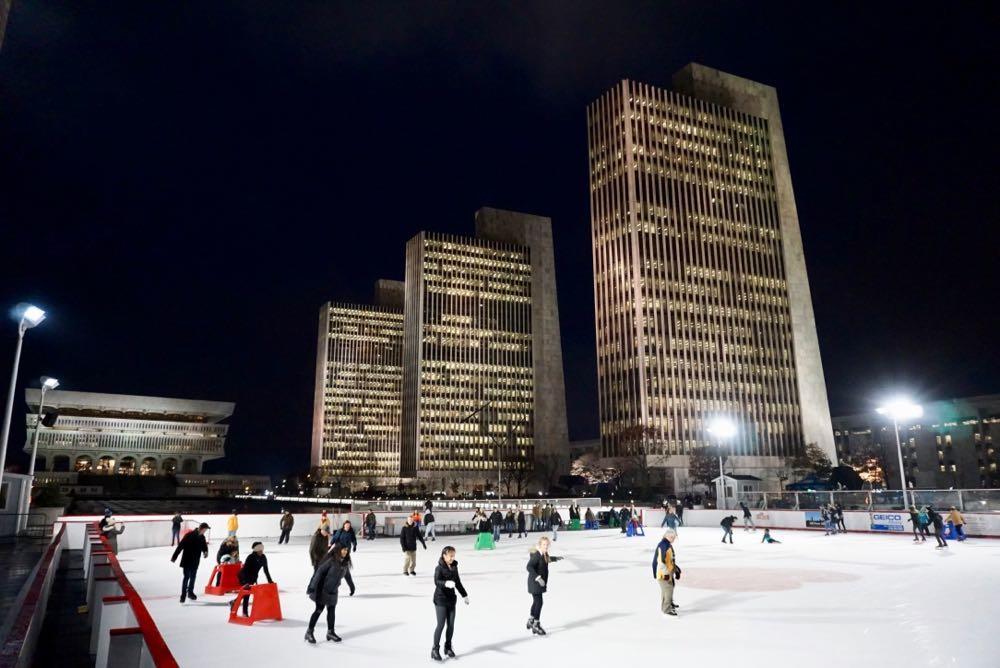 It's true: The ice skating rink at the Empire State Plaza is now open for the season.
The rink -- located near The Egg on the Capitol end of the plaza -- opened late Friday afternoon, and there were a bunch of people taking a few spins. There's free skate rental through this whole opening weekend.
The operating schedule is seven days a week (weather permitting) from noon-8 pm, closed daily from 3:30-4:30 pm for maintenance.
Skate rental is $4 for adults / $3 for kids 12 and under. A photo ID is required to rent skates. And this season free skate rental day is Saturday (it's been Friday in the past).
There's no fee to skate.
The rink also hosts a series of free learn-to-skate clinics. They usually fill up fast, so register for a spot early if you're interested.
One of favorite times to skate is mid week in the evenings, when the crowds tend to be smaller. Heading over to skate for a half hour or so and then going for dinner someplace downtown makes for a better-than-average Tuesday or Wednesday.
AOA is a sponsor of the ESP ice skating rink.