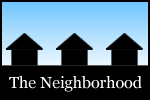 Among the topics in this most recent spin around the Capital Region's online neighborhood: Albany's last Civil War veteran, suburbanization, shoes, mountain biking, NYC, a heron, dogs, tipping, soul food, brunch, lunch, cooking on TV, culinary tours, keeping the brokenness at bay, and recovery.

Paula traced the life of Frederick W. Reohr, Albany's last Civil War veteran -- who died in 1937.
Paul found signs of the effect suburbanization in a 1955 Albany church brochure.
The Friends of Albany History detailed some of ways people probably celebrated St. Nicholas Day in colonial Albany.
Carl recalled the Patton and Hall shoe store, once touted as "a green shaft out into the sunshine."
Jen went fat biking with a mountain biking group at KP Trails -- and then there was wood-fired pizza.
Katie's family made a weekend holiday visit to NYC.
Jackie came across a heron that appeared to be in sort of distress.
Rob thought about dogs and our lifespans.
Kristi asked readers about holiday tipping.
Daniel got delivery from Allie B's Cozy Kitchen.
Albany Jane brunched at Innovo Kitchen.
Silvia found what she was looking for at Little Pecks.
Steve asked readers which local chef they'd like to see on Chopped.
Otis shared some thoughts on self-guided culinary tours.
Amy on music keeping the brokenness at bay.
And here's wishing a speedy recovery to Chuck.