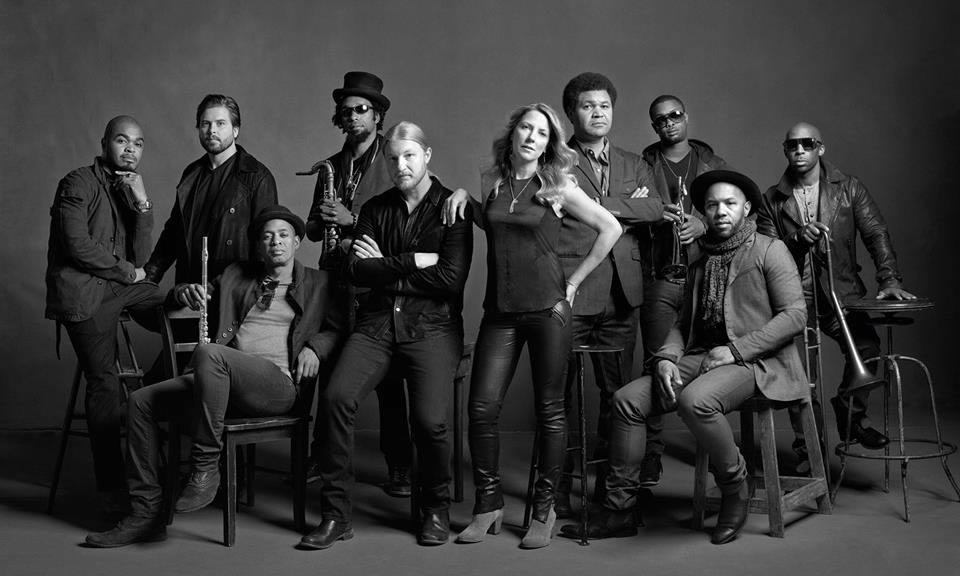 The Tedeschi Trucks Band will be back at SPAC July 14. Tickets go on sale this Friday, December 14 -- they're $19.50 and up. (There's also a lawn seat four pack for $60.)
The lineup also includes Blackberry Smoke and Shovels & Rope.
This will be four summers in a row that Tedeschi Trucks Band is playing at SPAC. So, presumably, people keep showing up and in not-small numbers. That's another way of saying that if you want your pick of tickets, it's probably not a bad idea to get them sooner rather than later.
SPAC lawn season pass
A reminder that Live Nation's SPAC lawn seat season passes for pop shows are now on sale for the upcoming season. The passes include access to shows, including sold-out shows, as well priority entry and complimentary lawn chair rental. The passes are $299 (plus fees) and will be on sale from December 4-December 18.
Lawn tickets at SPAC tend to be in the $25-$35 range (with some exceptions, see above). So if you think you might go to 10 (or so) shows next season, it could be worth it.
photo: Mark Seliger