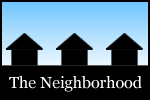 Among the topics in this most recent spin around the Capital Region's online neighborhood: Phelps Mountain in the snow, ice on the lake, donating children's books, Albany Cake, Utica Club, Greenway, Kirsten Gillibrand, John Sweeney, judging chili, pizza, Two Birds Marketplace, Gracie's Kitchen, and a big goal.


Jen went for what looks like a beautiful, snowy hike up Phelps Mountain in the Adirondacks.
Jackie found much amusement in the ice on Moreau Lake.
Kristi pulled together a list of places to donate gently-used children's books.
Julie highlighted some old recipes for "Albany Cake" -- the pudding, the cookies, and some actual cake.
Chuck gave a gift inspired by Utica Club.
Paul touched on the history of one of the houses on Greenway in Albany.
Katie and her daughters made it to UAlbany to see Kirsten Gillibrand speak as part of the NYSWI visiting writers series.
Rob is ready for John Sweeney to stay out of the spotlight.
Daniel shared notes from judging chili in Schenectady.
Steve N. reminded himself about why he doesn't like Domino's pizza.
Ashley checked out the new Two Birds Marketplace in Ballston Spa.
Steve got a look at the new Gracie's Kitchen in Voorheesville.
And Jona is very close to a big goal.