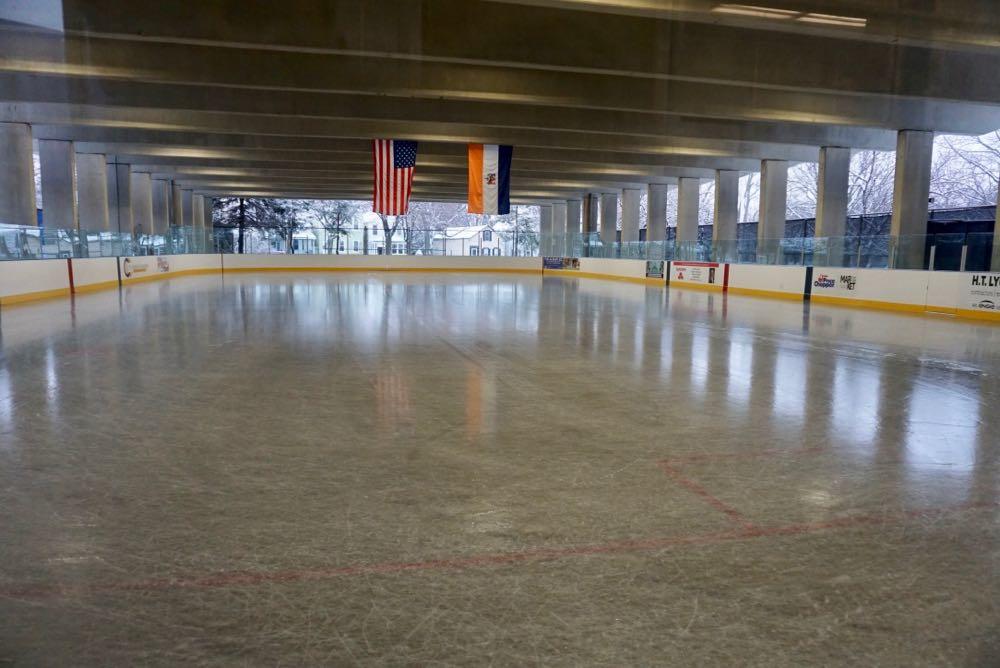 The city of Albany's Swinburne Skating Rink is now open for the winter season.
The rink is in Swinburne Park (surprise) and it's covered, so it can operate in all weather. It's open for ice skating Monday-Sunday (see the schedule below), and it also offers learn-to-skate, stick-and-puck, and hockey sessions.
Admission is $1 / 50 for under 18 / 25 cents for seniors. Skate rental is $3. Skate sharpening is $5. And the rink is available to rent for parties.
If you haven't been to the rink before, it's located just to the west of Bleecker Stadium. And if you're looking for a place park, there's a lot off 2nd Street. (That street runs one-way west, so the the closest cross to head up that block is Ontario.)
Schedule
Monday: 3-5 pm, 7-9:30 pm
Tuesday: 3-5 pm, 7:15-9:30 pm
Wednesday: 3-5 pm, 7-9:30 pm
Thursday: 3-5 pm, 7-9:30 pm
Friday: 3-5 pm, 7:15-10 pm
Saturday: 12:30-5 pm, 7-10 pm
Sunday: 12:30-2 pm, 6:15-9:30 pm
Learn to skate: Sunday 3-4:15 pm
Learn hockey: Sunday 4:15-5:30 pm
Check with the rink for stick-and-puck sessions.