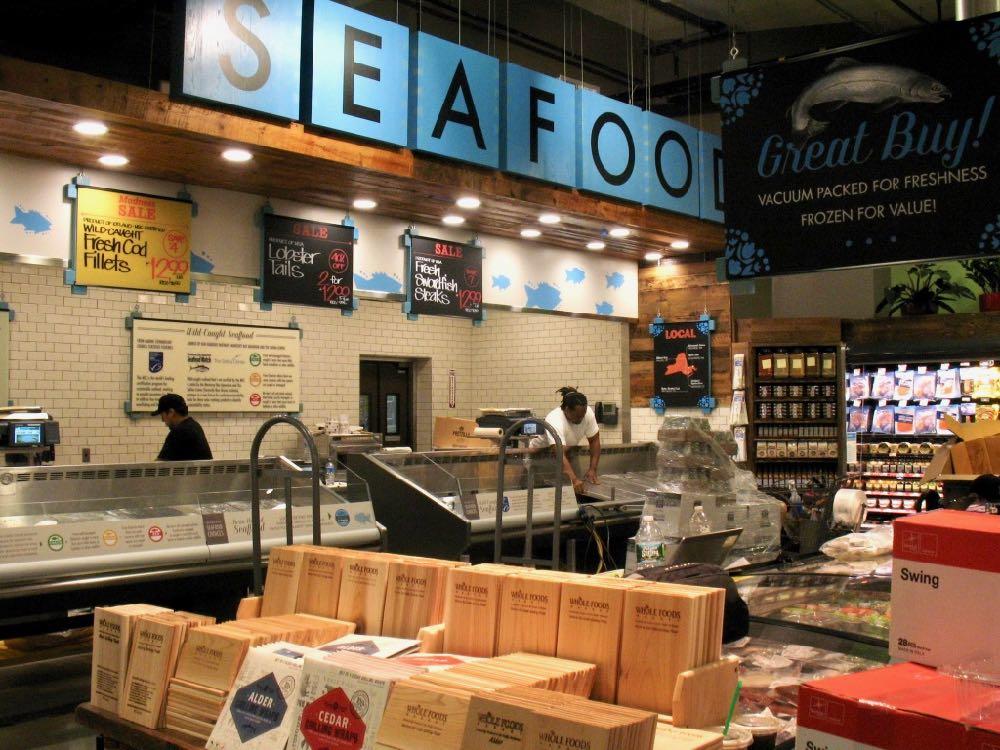 More than one-in-four fish samples from supermarket chains around the state that were collected in a state Attorney General's office investigation tested as a variety of fish different from what they were being marketed as. That's from a report that the Office of the Attorney General (OAG) released Friday titled... "Fishy Business."
(Go on, insert your own fish pun or dad joke here.)
Investigators bought fish from 29 supermarket brands (155 locations) around the state and had it DNA tested. From the findings:
While mislabeling affected virtually every tested seafood category, there was rampant mislabeling of certain species. The results suggest that consumers who buy lemon sole, red snapper, and grouper are more likely to receive an entirely different fish. Similarly, consumers who bought what was advertised as "wild" salmon often actually received farm-raised salmon instead. Such consumers had often paid more money--on average 34% more--to avoid farm raised fish.
The substitutes were typically cheaper, less desirable species than the desired species. Snappers sold as red snapper, for example, tended to sell for half as much when properly labeled as another type of snapper. Some substitutes (e.g., lane snapper), had higher mercury levels or came from less sustainable fisheries than the desired species, raising consumer safety and environmental sustainability issues.
Environmental groups and advocacy orgs have been raising this issue going back five years or more. OAG says it believes this is the "first major government investigation in the U.S. to target seafood fraud at retail supermarket chains."
The report highlights that a large majority of the samples that tested as mis-labeled were bought at supermarkets downstate. And it provides a listing of all the supermarkets from which samples were purchased.
Here in the immediate Capital Region, the investigation included 32 samples from six chains: Fresh Market, Hannaford, Price Chopper/Market 32, Price Rite, and Walmart. None of those samples tested as mis-labeled. And the report singles out Hannaford for following some of the best practices in ensuring that the fish being sold is actually the fish being sold (pdf p. 25).
Even so, this clip is worth keeping in mind:
As with all purchases, consumers should recognize: if the price of seafood seems too good to be true, that may be a sign that they are not getting what they paid for. They should also expect their supermarkets to provide precise labeling of the seafood they sell and describe their seafood quality and sustainability practices. The ultimate responsibility for accurately marketing seafood, however, falls squarely on the retailers themselves.
The whole reported is embedded below if you'd like to flip through it. If you buy fish in the supermarket there are probably a few bits in there that you will probably find interesting or helpful.
Report
NYS Attorney General Fishy Business Report by alloveralbany on Scribd
Hi there. Comments have been closed for this item. Still have something to say? Contact us.