Items tagged with 'Bob Reilly'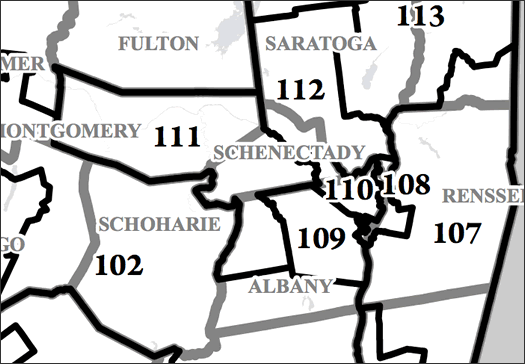 Update: Andrew Cuomo says he'll veto the new lines, which probably means negotiations and adjustments. [AP/WSJ]
____
The task force in charge of drawing new districts for the state Senate and Assembly released its slate of proposed maps this week. As this is New York State politics, there was much criticism. And we'll get to some of that in a bit.
The Capital Region could potentially end up being affected by a lot by the proposed new district lines. Most significantly, the task force is proposing to add a new Senate district that would cover the southwest corner of the area. But there are also shifts in the city of Albany, Saratoga Springs, Schenectady, and Troy.
Reading about all this, we found it kind of hard to keep all the old and new maps straight. So we've we've put together before-and-after versions of the Capital Region's legislative districts -- the current districts side by side with the proposed new lines.
Citizens of the Capital Region, meet what could be your new gerrymanders...