Items tagged with 'Caffe Lena'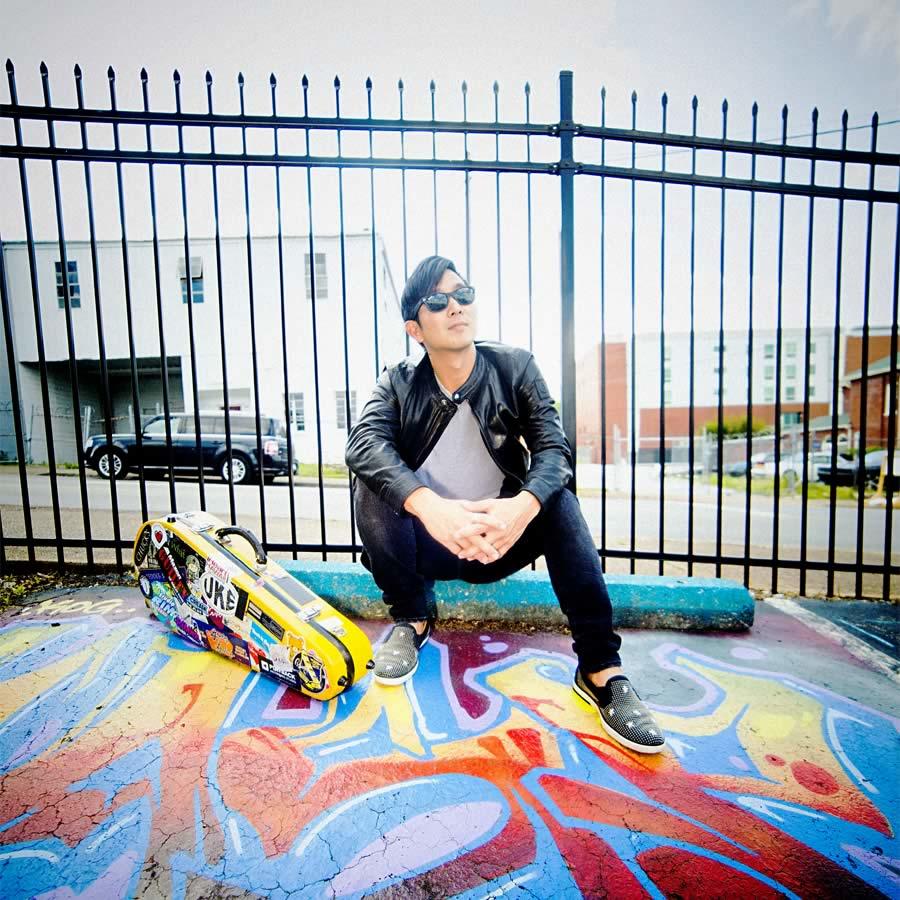 Ukulele master Jake Shimabukuro is set to play a show at Caffe Lena July 30. Tickets are on sale -- they're $75.*
Shimabukuro, who's from Hawaii, first got widespread attention for a ukulele cover of "While My Guitar Gently Weeps" that was posted on YouTube. He's gone on to make a bunch of records, tour around the world, and be featured in all sorts of media, including a documentary about him.
The Caffe Lena date includes show at 7 pm and 9 pm.
Among the other Caffe Lena shows in July
+ July 29: Joan Osborne Sings the Songs of Bob Dylan - $65
+ July 31: Jeff Daniels & The Ben Daniels Band - $40 (yep, the actor Jeff Daniels)
____
* This might take the top spot in our totally informal recollection of the highest starting ticket price for a general public concert in this area. Metallica and Garth Brooks have both charged $65.
photo via Jake Shimabukuro website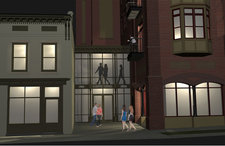 Caffe Lena is set to open its renovated space December 30 with a show by The Suitcase Junket. The show is already sold out.
The historic performance venue has been floating shows among spots around Saratoga Springs over the last few months during the renovation work on its Phila Street building. The modernized space includes a new atrium and lobby, increased seating (100 seats, up from 80), a new sound system, new bathrooms, and update space for administration and visiting performers.
The project has been a partnership with Bonacio Construction, which is building a mixed-use condo project next door. Caffe Lena says it's at 75 percent of its fundraising goal.
A grand opening is planned for the spring when a new elevator will be completed.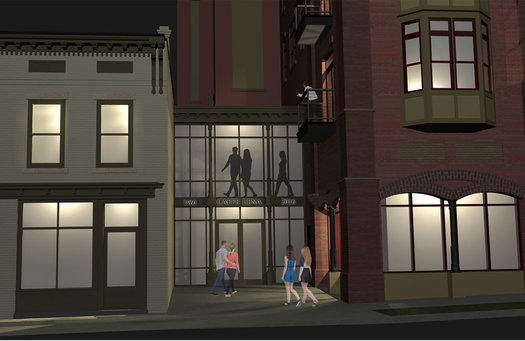 Caffe Lena announced today that it's worked out a $500k "philanthropic partnership" with Bonacio Construction in which Bonacio will get its parking lot next door for a new mixed-used building that will connect to the venue. (Here's the Google Streetview of that spot.)