Items tagged with 'Central New York'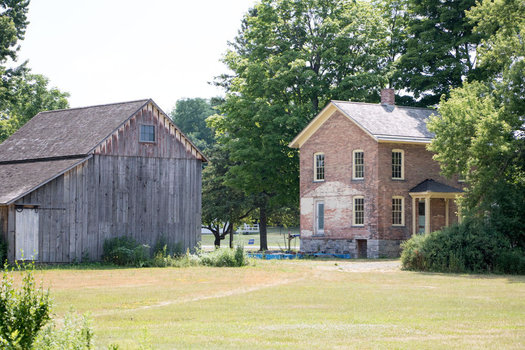 The newest part of the national park system: The Harriet Tubman National Historical Park in Auburn, New York.
The federal government formally announced the designation this week. From the press release:
The new park commemorates the work of the fearless Underground Railroad conductor during her later years in life, when she was an active proponent of womens' suffrage and other causes. The park is located at the site where Tubman lived and worshiped in Auburn, New York, caring for family members and other formerly enslaved people seeking safe haven in the North. ...
The historic Thompson Memorial AME Zion Church, a modest, two-story, frame structure constructed in 1891 is directly associated with Harriet Tubman, her family, many of her supporters and the African American community of the time. The two-story Rectory is adjacent to the Church and both structures are located across the street from the For Hill Cemetery, the location of Tubman's grave.
The historic church and rectory and other structures within the boundary of Harriet Tubman National Historical Park are largely intact from the time Harriet Tubman lived and worked in Auburn. They provide a strong physical basis for telling the story of Tubman's years following the Civil War when she was active in the women's suffrage movement, in the AME Zion Church and in the establishment of a home for elderly, indigent African Americans.
Auburn is about 40 minutes west of Syracuse on the northern end of the Finger Lakes, and it's about 20 minutes east of Seneca Falls. So you could easily stop at the new Harriet Tubman National Historical Park and the Women's Rights National Historical Park in Seneca Falls during a weekend trip.
And you know the story about how Harriet Tubman led the rescue of a man in Troy, right?
Earlier on AOA: Weekend Destination: Finger Lakes
photo: Flickr user Becker1999 (CC BY 2.0)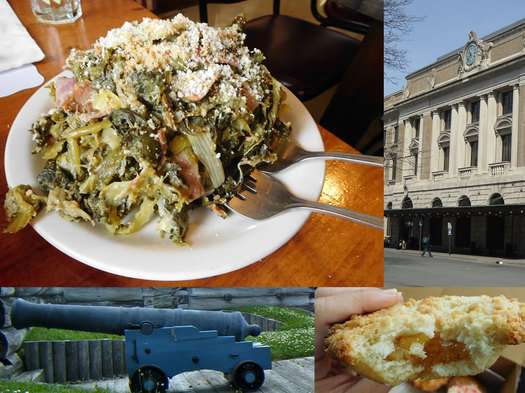 By Julie Madsen
Utica and Rome are like Albany and Troy. They go together and when visiting one, you may as well visit the other to double your fun.
These cities rose with the canal and railroad connecting eastern New York with the Great Lakes region. But, like many other upstate cities, the last half century has included some rough times as they lost manufacturing and population. Today they are doing their best to come back.
You can reach the cities with ease -- just an hour-and-a-half drive on I-90 will get you into Utica and an additional 20 minutes to get to Rome. (Just about an hour farther west and you're in Syracuse, but save that for another day.) You can also take the Amtrak train into either of the cities.
There is a lot to see here, fine food, history, and fun to be had. Just head west.