Items tagged with 'December 2012 Northway crash'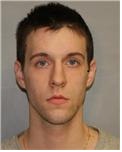 Dennis Drue -- the driver accused of causing the Northway crash in December that killed two teens and seriously injured two others -- was arraigned Monday on 59 counts (52 of those felonies) in Saratoga County court. The long string of charges includes aggravated vehicular homicide, vehicular manslaughter, and driving while ability impaired. [TU] [Saratogian] [NYSP]
Drue pleaded not guilty and posted bail. [Daily Gazette]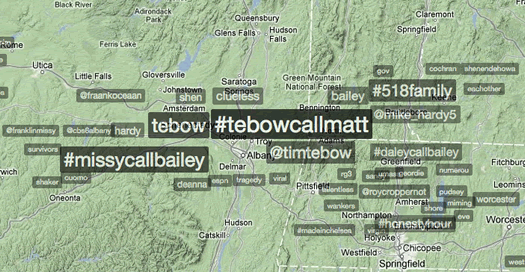 Remarkable: A hashtag campaign on Twitter Monday night -- #tebowcallmatt -- got Tim Tebow to call Matt Hardy, one of the teens seriously injured in the fatal crash this past Saturday on the Northway.
The campaign resulted in what was apparently a huge surge of tweets -- the hashtag was trending nationally for a while Monday night. There were also two related campaigns -- #MissyCallBailey and #DaleyCallBailey -- trying to get Olympic swimmer Missy Franklin and/or British Olympic diver Tom Daley to call Bailey Wind, the other teen seriously injured. (Wind is a diver planning to attend the University of Tennessee.)
Update: Franklin tweeted late Monday night that she called Bailey Wind and got her voicemail. "Would still love to talk to her."
The two other teens in the vehicle that night -- Chris Stewart and Deanna Rivers, both Shen students -- died from injuries sustained during the crash. The Saratoga County DA's office says State Police are reviewing evidence from the crash, and waiting on a blood alcohol content test, as they consider charges against the driver of the other vehicle.
As we watched some of the tweets stream by tonight, one by Patti Gibbons seemed worth highlighting: "The challenge, #518Family, is to live what you're tweeting tonight for more than a few days. Make a life change for the better."
screengrab: Trendsmap / Google Maps