Items tagged with 'Harry Tutunjian'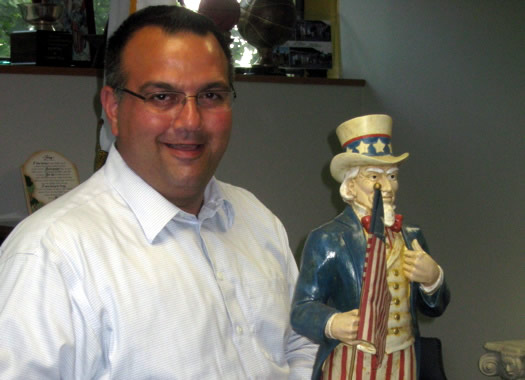 All this week we'll be highlighting some of the interesting people we've gotten to know over the past year.
After two terms, Harry Tutunjian steps down as the mayor of Troy this week. In his eight-year tenure as mayor, Tutunjian has overseen a lot of change in the Collar City: new development, the controversial demolition of the former city hall, and the plan for the new Riverfront Park which broke ground this week. Tutunjian's term was also marked by some rather public and acrimonious battles with the Troy city council.
One the things we've found interesting about Tutunjian is that he's made frequent use of Twitter -- to share news, answer questions from constituents, promote local businesses, make contacts, and jab political opponents. And while Twitter might not necessarily have always been the best venue, we think public officials communicating this way is generally a good thing. And we'd love to see more local officials follow Tutunjian's example.
So, as his last term as mayor comes to a close, we talked with @TroyMayor about his time in office, his leadership style, and the appeal of the Collar City.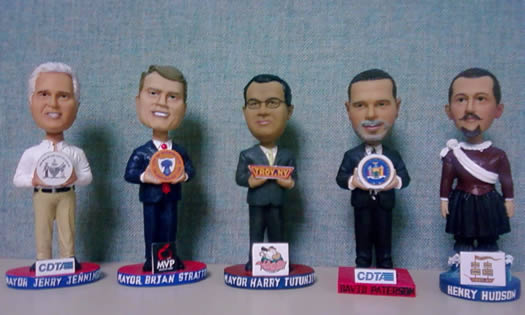 We have to admit to turning a bit green with envy when we saw Kim Mazor's lineup of Capital Region/New York State bobbleheads.
Kim's posted a bigger version on Twitpic.