Items tagged with 'JessJamesJake'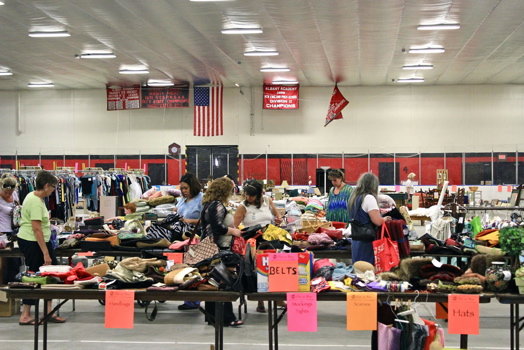 The first ever Old is New Consignment Sale opened to the public at 8AM today in the athletic center at Albany Academy.
The Old is New Sale is a chance for people with stuff they don't want, to sell it to people who are looking for stuff -- without having to bother with their own garage sale. And by stuff, we mean gently used clothing, accessories and housewares.
AOA previewed the sale yesterday with fashion writers and super-shoppers Kaitlin Resler and Jess of JessJamesJake to scope out the scene and see what kind of deals there were to be had.