Items tagged with 'Mohawk Hudson Humane Society'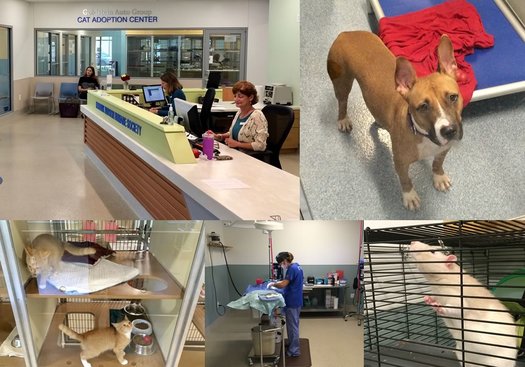 The Mohawk Hudson Humane Society officially opened its new animal care center in Menands Wednesday. The newly-constructed $7 million project is 32,000 square feet -- about 50 percent bigger than the old center -- and a big step up in amenities.
The org could use the space -- its almost 50 staff members and hundreds of volunteers helped facilitate 3,776 pet adoptions last year, in addition to providing services such as spaying/neutering, dog training, and the Safe Haven program for the pets of domestic violence victims. The new facility can provide a temporary home for up to 200 cats at a time, along with 87 dogs, and an assortment of other small animals.
Here's a look around the new building...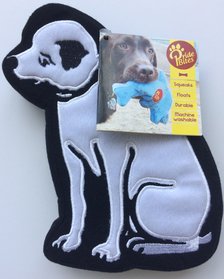 The Mohawk Hudson Humane Society has a microchip clinic this week at McGeary's in downtown Albany (well, in front of McGeary's). The org will be microchipping dogs and cats for $20 each. It's part of the org's Nipper Week. Blurbage:
While Nipper is a local celebrity, most dogs (and cats) don't enjoy as much recognition. That's why it's critical for all pets to wear ID tags and be microchipped for identification, should they ever lose their way from home. ...
Microchipping will be performed by MHHS veterinary staff in Albany County's Animal Cruelty Response vehicle, which serves as a mobile clinic.
Dogs must be on leashes, cats must be in carriers.
Also for Nipper Week: Mohawk Hudson is offering a free dog toy if you snap a pic one of the "Downtown is Pawesome" decorated Nipper statues that are around downtown Albany. That's the toy on the right. Details at the link.
MHHS advertises on AOA.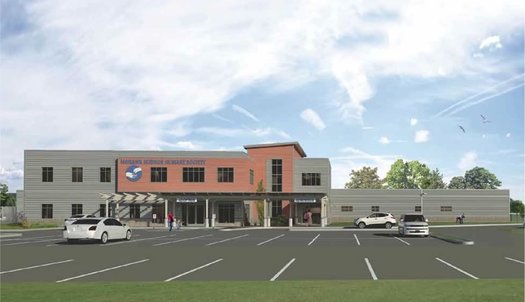 The Mohawk Hudson Humane Society formally broke ground Tuesday on a new $7.2 million facility near its current site in Menands.
The org says the new animal care shelter will increase the space it has by 2/3, and it will allow housing for an additional 150 animals. It also says animal housing in general will be more spacious and comfortable for the animals.
The facility will also include expanded surgical space. Mohawk Hudson says that will allow it to perform more procedures and expand its free or low-cost spay and neuter programs.
The org says it's more than halfway to its fundraising goal for the project. There's info online if you'd like to donate.
Mohawk Hudson says some of its current facility date back to a century ago. They'll be torn down after the new building is finished, which is projected to be in summer of 2017.
Here are some large-format renderings and plans, if you're curious.