Items tagged with 'foods'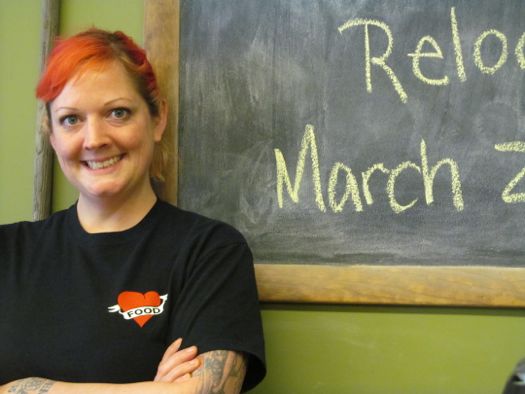 Sarah Fish taught herself to cook.
The owner of The Hungry Fish Cafe in Troy always thought she'd be a writer, until health issues and financial hardship changed her path.
Since then, Fish has been named a Rising Star Chef at the Albany Wine and Dine for the Arts Festival, her cafe is gaining popularity, she's getting ready to buy her own building, and she's teaching cooking classes at The Arts Center in Troy. Fish is committed to using local ingredients in her cooking for health, flavor and strengthening the local community.
This week, Fish took time to talk with us about a planned appearance on The Food Network, why breakfast is more exciting than you realize, and how a garden led her to the kitchen and changed her life.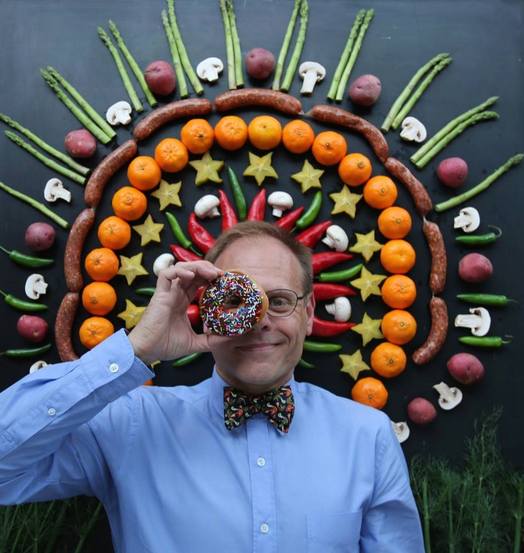 Drawing's closed!
Food Network host Alton Brown is bringing his "Edible Inevitable Tour" To Proctors on Thursday, February 13th -- and we have four tickets that could be yours.
Brown is the host of Iron Chef America and appears on Next Food Network Star. But he first became popular for Good Eats -- where he used his own quirky sensibility to examine the science behind food and cooking.
From the blurbage about the tour:

With his upcoming tour, Alton Brown brings his brand of quirky humor and culinary-science antics to the stage. The ninety minute show is a unique blend of stand up comedy, food experimentation, talk show antics, multimedia lecture, and, for the first time...live music.
Audience interaction is strictly enforced throughout the evening though; if you're called upon as a culinary assistant, you'll definitely want to take the lab coat Brown offers as things tend to get messy. Brown has worked his weird magic on live audiences across the nation for over a decade but this is the first time he's actually hit the road with a live tour.
To enter the drawing, answer the following question in the comments:
On Good Eats, Alton Brown looked at the science and process of cooking, and it helped viewers see food in a new way. Who or what has helped you to see something in a new way?
We'll draw one winner at random.
Brown's show will be at Proctors on Thursday, February 13 at 8pm. Tickets range from $20 to $125.
Important: All comments must be submitted by 8pm on Tuesday, February 4, 2014 to be entered in the drawing. You must answer the question to be part of the drawing. (Normal commenting guidelines apply.) One entry per person, please. You must enter a valid email address (that you check regularly) with your comment. The winner will be notified via email by 2 pm on Thursday, February 6 and must respond by noon on Friday, February 7.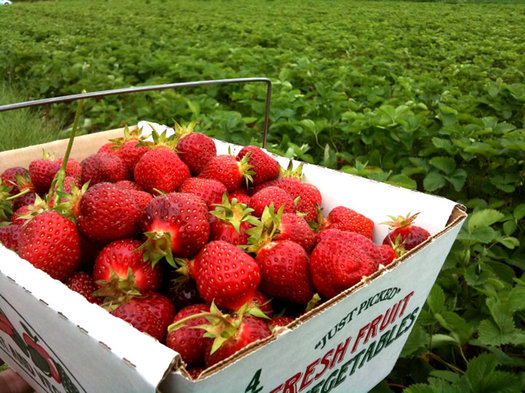 Strawberry season has started! The local pick-your-own farms are open for the season. And it sounds like the crop has turned out OK, despite the weird spring, though some of the farms say the season will be short.
A typical strawberry season here usually only lasts a few weeks -- so don't wait. It sounds like this weekend, and especially the next week, will be the prime time.
Here are a handful of places in the greater Capital Region that you can pick your own strawberries. Know of a good place not on this list? Please share!