Items tagged with 'fun'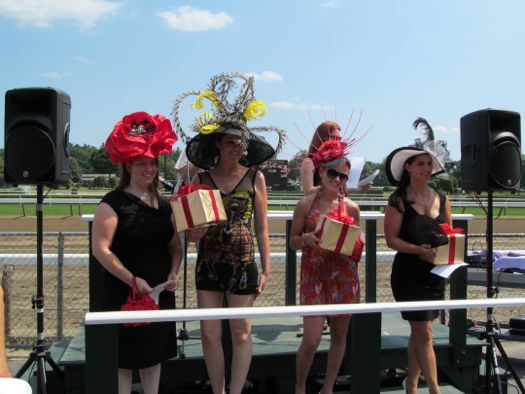 Hat Day at the Saratoga Race Course is always fun.
People enjoy watching them pass by, and the folks who enter the contest have a great time putting their look together and showing off their creations.
On Sunday AOA teamed up with Kristi Gustafson Barlette, Matt Baumgartner, and morning show hosts Randi and Kevin from The River to judge more than 150 fabulous hats. After the jump, a look at the winners and some of the other impressive entries for the day.
Thanks to the people at the Saratoga Race Course for inviting us to judge again this year.