Items tagged with 'Alison Bates'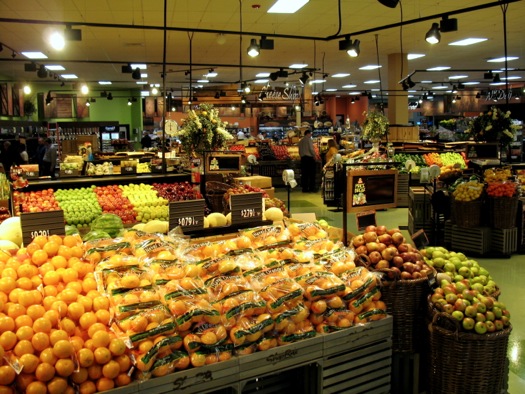 By Alison Bates
Urban planning and development often prompt a lot of discussion here at AOA, so we thought it'd be interesting to have an actual urban planner look more closely at some of the topics that bubble up. Meet Alison Bates, who takes up the issue of a downtown Albany supermarket today.
As the discussion of downtown Albany's redevelopment progresses, the call for a neighborhood supermarket has become central to the conversation. A place close at hand to get good food if you live or work downtown, a way to avoid driving to a strip mall each week to do your grocery shopping -- many of us would like this.
Not only would it be a convenience, but it would speak loudly about downtown Albany. Downtown grocery stores are an important piece of a city's redevelopment. They're a classic urban amenity that sends a message that your downtown is doing well, and that breathing new life into your city is not only possible, it's already happening.
So what would it take to make this a reality? There are some sizable economic, political, and logistical challenges. But there is hope.
Let's look at some of the economics -- because urban planning usually comes back to the numbers (and because everyone secretly enjoys econometrics) -- and some different ways of thinking about the situation.