Project: Adirondack Barnwood Salvage (ABS). We take down antique barns and salvage high-quality building materials to sell to contractors, artisans, and any craft-minded people with a desire to work with superior wood products.
Who: Nicolas Ouimet and Adam Weber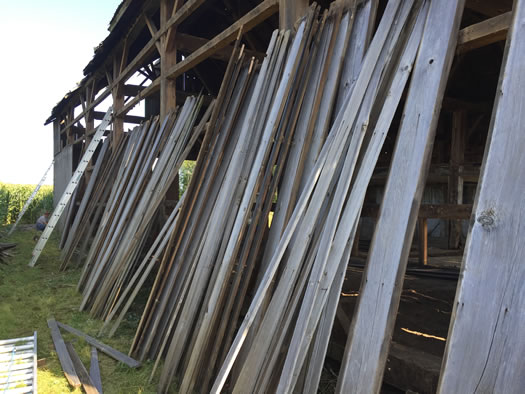 Short bio
Nicolas Ouimet (the guy with the heavy equipment) and Adam Weber (the sweaty guy with the beard). We've known each other since 4th grade... which means we're pushing 25 (gah!) years of friendship that's stayed strong through extended periods of living in different states as kids (Nick moved around a bit) and different states AND countries (Nick is active duty military and has a couple deployments under his belt) as adults. We're finally in more or less the same place again and in a position to work together on this project we've been talking about for years.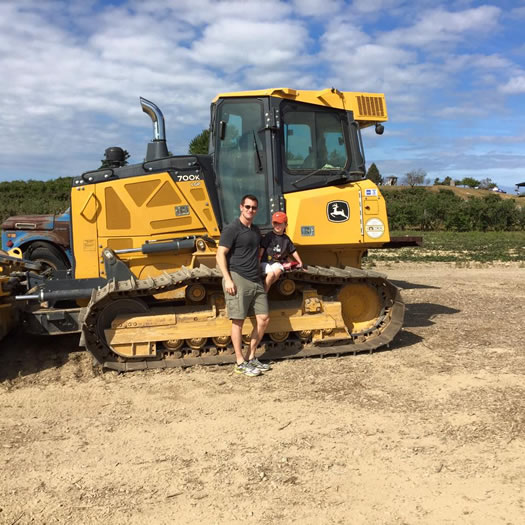 Nick is a West Point graduate and current member of the West Point faculty in the Department of Physical Education. He and his wife, Amy (who he also met in 4th grade) have two wonderful children. His passion and talent for woodworking is the driving force behind ABS.
Fun fact: Adam once asked Nick's wife Amy to the high school homecoming dance. She turned him down.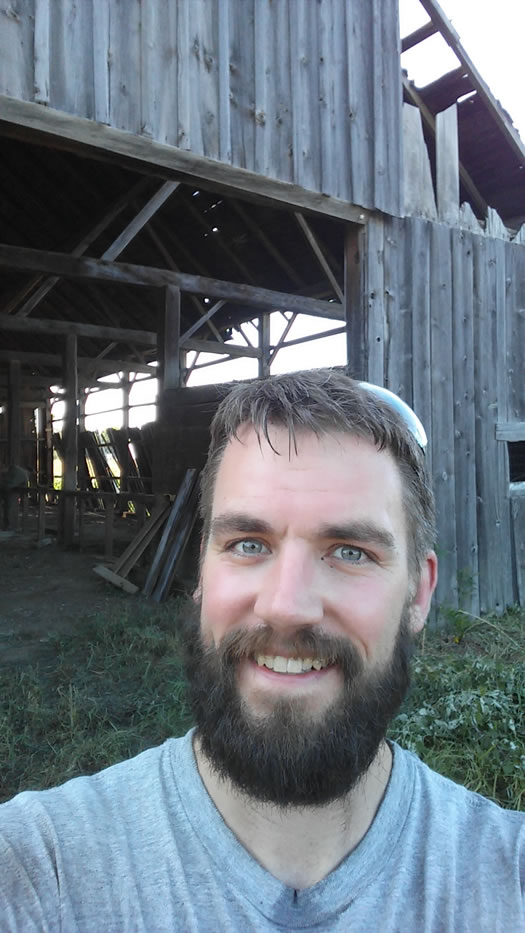 Adam's background includes time in the legal industry (litigation and corporate) and a recent MBA with a concentration in new venture creation. He's been itching to put both sets of skills to good use, and can't think of a better opportunity than this one with his best friend. He's also a fair hand with a pry bar, which it turns out is pretty important in this business.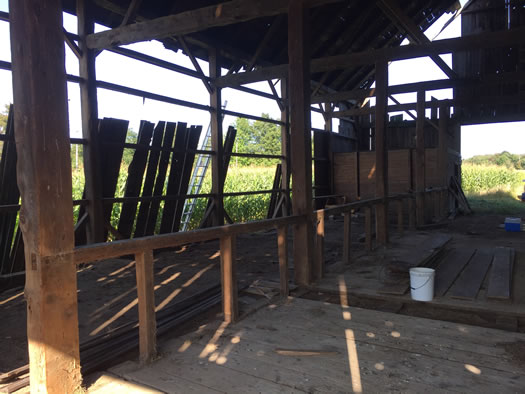 A description of the proposed project
We target barns with antique, high-quality, salvageable wood. Barns that are standing unused, potentially in a state of disrepair, that are taking up otherwise usable space on both working farms and residential plots.
ABS has three major goals: We want to become a reliable supplier to both large and small-scale consumers of quality barnwood. We want to be known to barn owners as the company that will leave them a clean pad with a minimum of muss, fuss, and time spent. And we want to do our part to preserve a piece of what we see as an integral part of Upstate New York's history. Many of these barns have stood for over 100 years. They may no longer be useful to their owners as standing structures, but through reclamation and re-purposing at least some part of them can potentially live on for 100 more.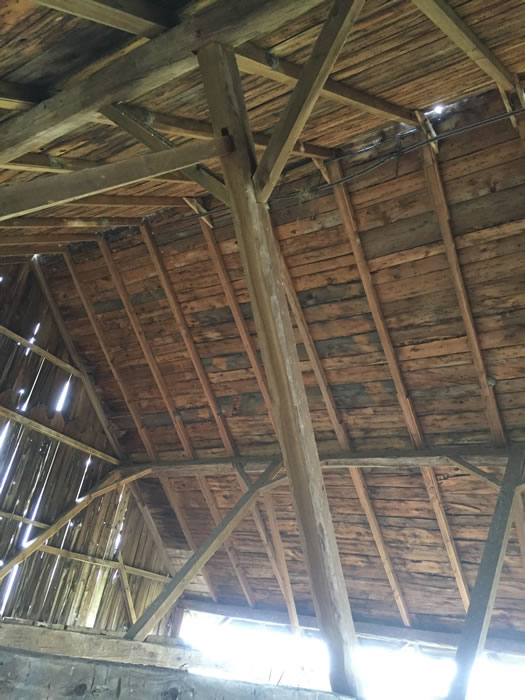 How would the grant money help?
We recently accepted our first job and started work taking down the barn. We're early -- even embryonic -- stage, and would benefit from an infusion of cash to help with incorporation and other administrative details, as well as to defray the cost of some necessary equipment rental/purchase. We're committed to seeing this business succeed and have already anted up some capital of our own, but each dollar we can source from outside our own pockets will give us some peace of mind and a better ability to plan for other necessary investments down the road.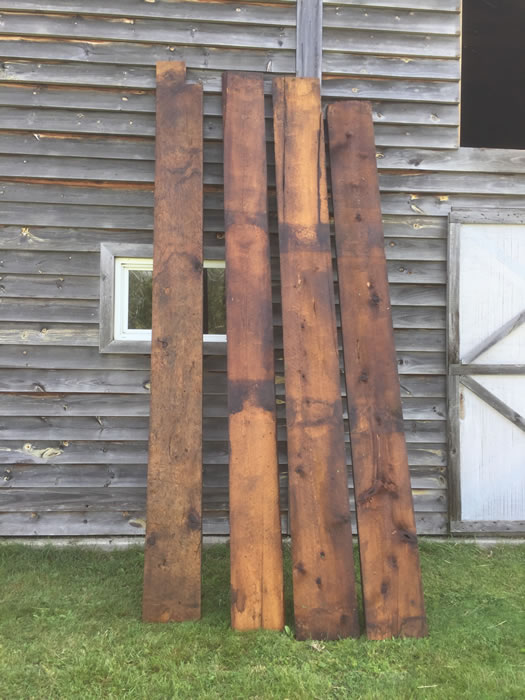 Maybe you'd like to share...
Tweet