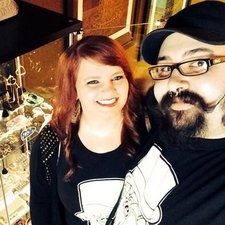 Project: Classy Body Art, a body piercing studio in Albany, NY dedicated to safe, professional piercings.
Who: Will 'VonDoome' Eck and Kimberly Eck
Short bio
Will 'VonDoome' Eck, a HVCC alumus, began working in the local piercing industry in 2009. Early in his career, Will pursued professional development opportunities from the Association of Professional Piercers (APP) and its members. The APP is an international, non-profit organization that defines advanced health and safety guidelines for the piercing industry.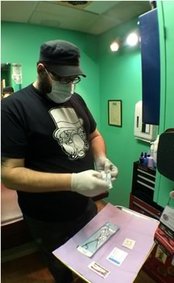 The APP only accepts members that follow these guidelines. Whenever possible, Will observed APP members while they worked, took classes from them, and attended the annual APP conference. At the same time, Kimberly Eck completed her PhD from UAlbany School of Public Health in epidemiology, the study of the pattern of disease in a population. Combining Will's robust industry experience and Kimberly's public health expertise, the newlyweds launched Classy Body Art in June 2013 with the goal of becoming APP members within one year.
In February 2014, Classy Body Art achieved this milestone when Will VonDoome's application to become an APP member was approved - making Classy Body Art one of only three piercing studios with an APP member in the State of New York.
A description of the proposed project
Classy Body Art is dedicated to: 1) Providing safe, professional piercings; 2) Exclusively carrying high-quality jewelry, especially hand-polished, American-made, implant-grade titanium; and 3) Educating and empowering clients to demand safe piercings.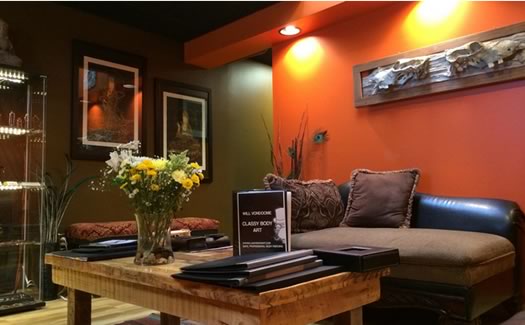 With the growing popularity of piercings (more than one-third of the U.S. population and more than one-half of young adults has or had a piercing other than the soft ear lobe), we created a studio that caters to sophisticated piercing clients and helps consumers understand the importance of selecting a qualified piercer and how to find one.

When people learn about the importance of choosing a qualified piercer and then go on to research piercers in the area - they choose us. We use our website educate consumers and display Will's growing portfolio. (According to the APP, reviewing a piercer's portfolio is one of the first steps to finding a qualified piercer.) We have two weekly blog post series and create a lot of educational content, which has earned us first-page Google rankings for dozens of relevant search terms.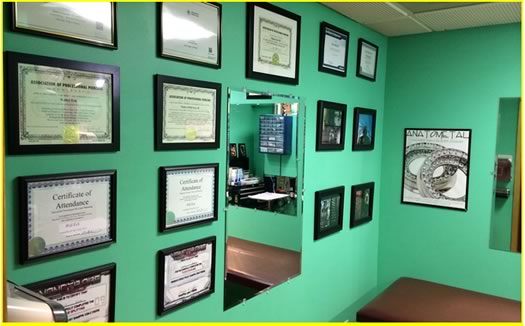 Although no one is too old for a piercing, our clients are mostly young women ages 18-34. College students, the LGBT community, fans of hardcore music, high school students and their parents, artists, as well as parents of younger children who want their ears pierced are population segments that we targeting through specific outreach strategies. However, no matter their age or affiliations, our clients prioritize health and safety and want the best jewelry. In the Capital District, the only place to get both is Classy Body Art.

As we approach Classy Body Art's one-year anniversary, we are happy with our small business and so are our clients. Between Facebook, Google+, and Yelp, we have more than 100 five-star reviews... in fact, we only five-star reviews.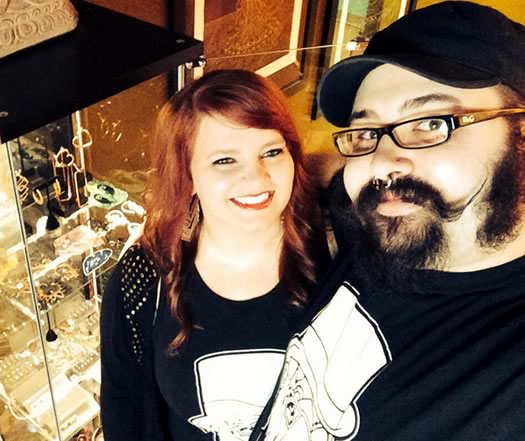 How would the grant money help?
We would use the $1,500 to stock more of our most popular jewelry items. We thrilled that our clients want the best jewelry, including gold and genuine stone pieces. But because we work with small U.S. suppliers who only produce exceptionally high-quality items, a custom-order can take weeks (even months) to arrive in our store. Using the start-up grant to purchase high-end inventory will allow us to better serve our clients.
Maybe you'd like to share...
Tweet