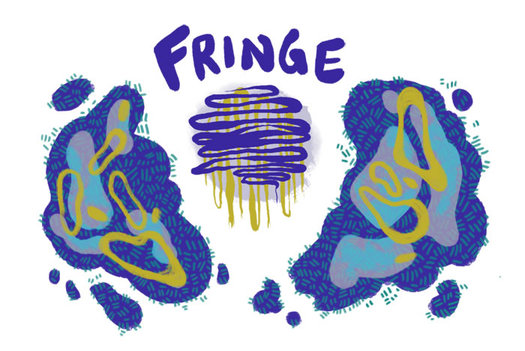 Project: Fringe, an exploration of identity through the eccentric, the magical, creative objects and experiences.
Who: Katherine Bierman
Short bio
I enrolled in art school intending to study illustration and upon arriving I immediately jumped ship into the fiber department. Tucked away within an ex-train station, the department seemed like a magical place. There was the gentle rustling of the looms in the weaving loft, students darting between classrooms in costume, and vats of color simmering in the dye kitchen. Delving deep into the medium of textiles opened an entirely new, and incredibly useful understanding of everyday items. Everything from the clothes in my closet, to the upholstery in the car and on my furniture held a new meaning and history.
Working with textiles is satisfying within itself. However, even more valuable was the community behind it. Critical, yet kind the fiber family understood the physical and emotional, and often hidden, labor that coincides with this craft. Everyday objects, our garments, drapery and linens, can be illuminated as entry points into understanding our own culture and how we can better relate to and be compassionate about others'. My experiences within the department were incredibly valuable and I would like to create similar opportunities and access to art within the Capital Region that I grew up in.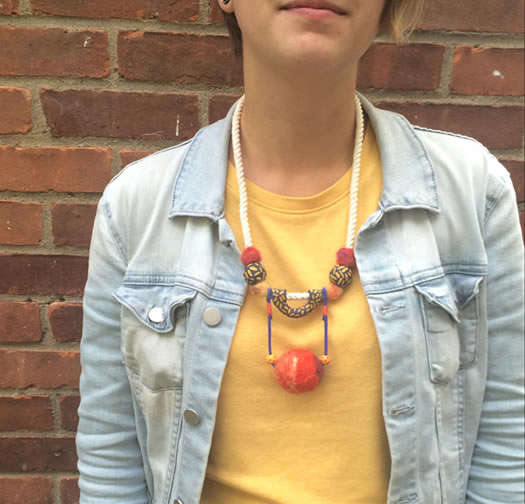 A description of the proposed project
Fringe is an exploration of identity through the eccentric, the magical, creative objects and experiences. It combines the self reflective aspects of mystical topics, such as tarot and astrology with fiber to promote self discovery and embrace new ways of expression.
Although I have studied and worked within creative businesses, Fringe is a newly conceptualized project. In its beginning form it exists as a small product line of mystical-inspired wearable and interactive objects and plans for pop-up interactive installations and workshops.
In the future Fringe takes the shape of a community studio and shop, hosting workshops and events teaching fiber based skills and magical topics such as tarot and astrology. In addition, the workroom would allow neighbors, students and small businesses access to specific, niche machinery, equipment and spaces such as a dye kitchen, sewing machines and screen printing tables. Having the proper equipment not only allows for more creative possibilities, but makes the creative process much safer.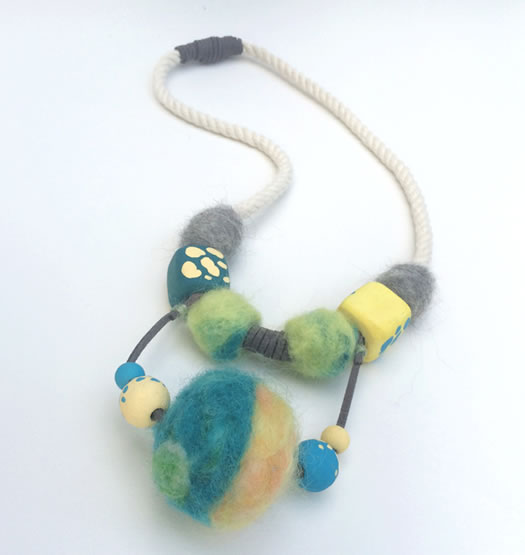 How would the grant money help?
The startup grant would be incredibly helpful in kick-starting Fringe. The funds would be utilized in two different ways:
+ Workshop Equipment and Materials
The bulk of the start-up grant would help fund Fringe's first few fiber-based workshops. The grant would allow me to purchase a wider variety of quality tools such as sewing machines, measuring equipment and dye equipment for attendee use. This in turn would allow me to offer a greater range of workshop topics.
Having a larger material budget would also allow me to purchase consumable supplies and safety equipment in discounted bulk amounts.
+ Marketing
To promote the workshops and product line I am planning on creating a basic website and printing a small run of business cards and physical marketing material. These will help spread word of events and act as a resource for interested individuals.
Maybe you'd like to share...
Tweet