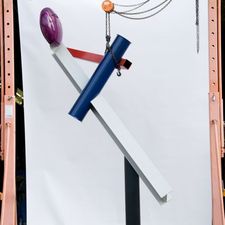 Who?
miChelle M. Vara
Project:
An 800 lb welded metal sculpture called Mother and Child
I am miChelle M. Vara, owner operator of a small but extremely unique micro-enterprise called, Ballard Road Art Studio Gallery.  It has been in the same location for fifteen years. We are visited by travelers from around the world. I make ideas into tangible realities, using paint and metal. The products range from functional to aesthetics. By trade I am a welder, fabricator and painter, but in application I am an artist.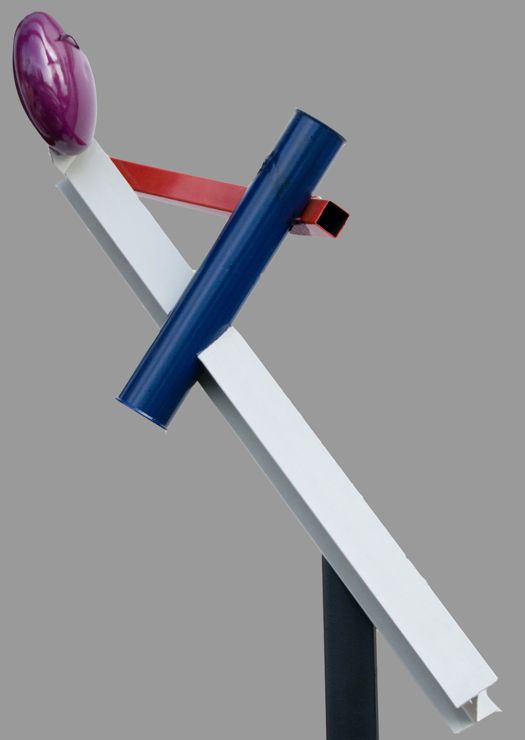 In receiving the grant I would erect a large sculpture. The sculpture is called Mother and Child, sized at 192" h x 96" w x 98" l, in a painted finish. The welded piece weighs 800 lbs - 1000 lbs, and cantilevers off to one side.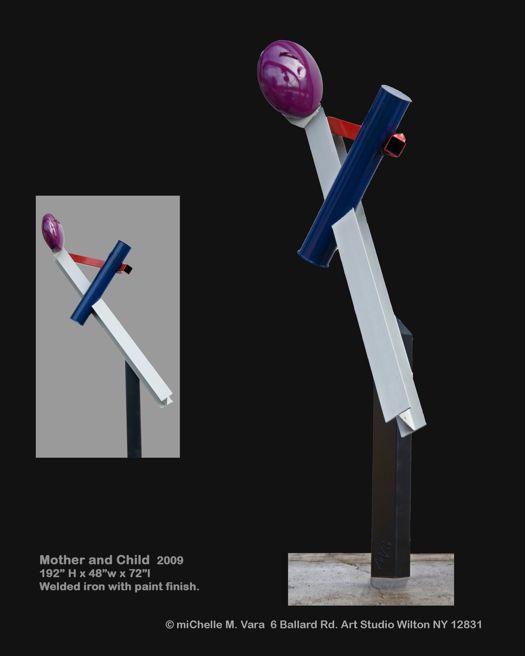 Mother and Child has never been displayed although it had been finished in 2008. Mother and Child is missing one important thing, the concrete ballast for it to stand alone, safely. I realize this doesn't sound like much but for us, the neighbors and the community it is. I believe this piece offers visions of opportunity and growth, in a non-obtrusive way, and reminds us that even in difficult times there is hope thru love. This visual statement cannot be made until the piece stands alone as public art should. The closing of this project is the beginning of a community's growth thru visual stimulation, and the freedom of one artist to move on, to the next large sculpture.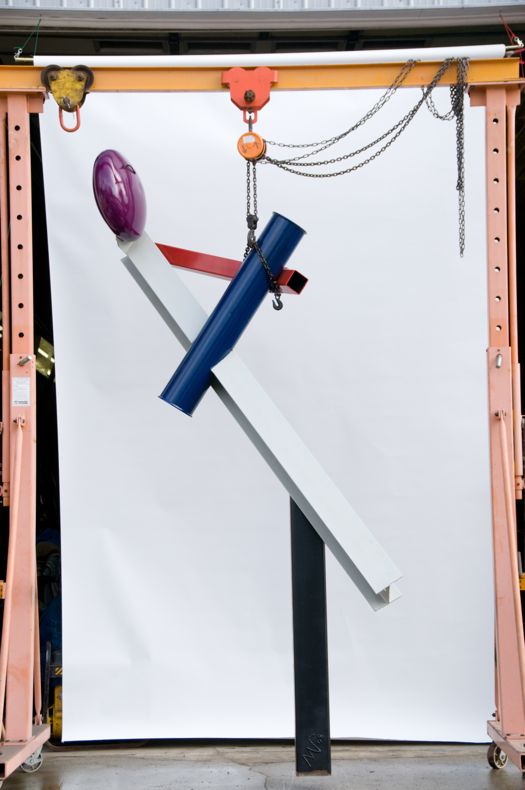 In winning the grant; I look forward to the opportunity of education in business and personal growth, offered thru the Entrepreneurial Crash Course with coach Janet Tanguay.

And last you ask what's next? I say, Bigger!
Drawings are drawn, metal is collected. Once the space and equipment become free, a new piece of public art will be born, at Ballard Road Art Studio, by miChelle M. Vara.

Maybe you'd like to share...
Tweet