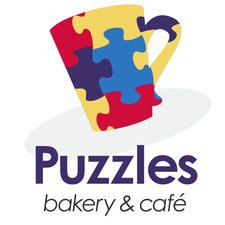 Project: Puzzles Bakery & Café will offer a variety of fresh baked goods, artisan sandwiches, hearty soups, signature salads, and refreshing beverages available for purchase for breakfast, lunch, and dinner. In addition to serving delicious food, the bakery-café will provide developmentally disabled adults with opportunities for personal growth, as well as a source of income, social interaction, and a sense of purpose.
Who: Sara Mae Hickey
Short bio
As the only sibling of a young woman with autism, Sara Mae is extremely passionate about finding creative employment solutions for adults on the autism spectrum. Sara Mae holds a B.A. in Government, a B.A. in Anthropology, and a minor in International Affairs from Skidmore College. She also holds a certificate in Nonprofit Management from SUNY Purchase. Sara Mae is the President & Founder of The Autism Initiative, as well as the owner of Puzzles Bakery & Cafe LLC.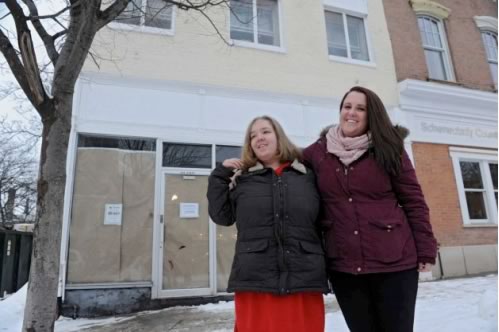 Understanding the Puzzles of Autism and Adulthood:
According to the CDC, 1 in 68 people in the United States are diagnosed with autism. This means that more individuals are affected by autism than AIDS, diabetes, and cancer combined. Autism is a lifelong disability, and the disorder becomes especially challenging as individuals on the autism spectrum transition into adulthood: group homes and daytime programs are filled to capacity, college is rarely an option, and employment opportunities are extremely uncommon.
A description of the proposed project
Our Recipe for Success: At Puzzles Bakery & Café, our approach is two-fold: we seek to welcome and include
individuals and families affected by special needs into the community, and in turn, hope to nurture compassion and understanding by exposing our community to individuals with disabilities. Piece by piece, we seek to make the world a better place for all, regardless of ability or disability. Rather than a strict nonprofit or for-profit approach, Puzzles Bakery & Café is a hybrid organization: a social enterprise. Unlike a nonprofit organization, Puzzles is a sustainable business. Our operations do not rely solely on charitable donations, but rather, generate revenue through the sale of delicious food and beverages. At Puzzles Bakery & Café, we harness the power of business to achieve social good.
Our vision: From the beginning, it has been our intention to open many more locations in order to provide creative employment solutions for as many developmentally disabled adults as possible. Puzzles Bakery & Café has a strong brand identity, a fantastic menu, and a solid business plan. We intend to build a replicable and sustainable Puzzles Bakery & Café pilot at our first location in Schenectady, then launch additional locations with profits generated from the first shop. We believe that individuals with developmental disabilities have the right to work in integrated settings with non-disabled colleagues, be afforded the same wages, and contribute to society in a meaningful way. In addition to bringing Puzzles to other communities throughout the United States, we wish to serve as a model for other for-profit businesses to employ individuals with special needs.
How would the grant money help?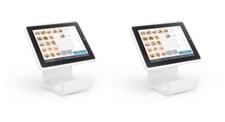 Puzzles Bakery & Café provides an integrated and inclusive workplace, employing both disabled and non-disabled individuals. Through our vocational development program, we will assign job responsibilities in accordance with each individual's strengths and interests. Through the use of iPads paired with Square, employees and customers of all abilities will be able to navigate our POS system with ease. $1,500 would purchase two iPads, two cash drawers, two square stands, and a receipt printer!
+ 2 iPads ($600)
+ 2 Cash Drawers ($460)
+ 2 Square Stands ($200)
+ 1 Kitchen Receipt Printer ($220)
+ tax ($20)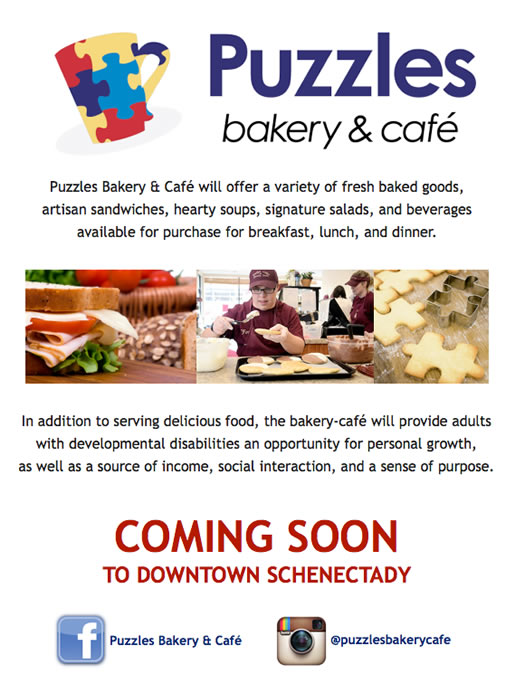 Maybe you'd like to share...
Tweet