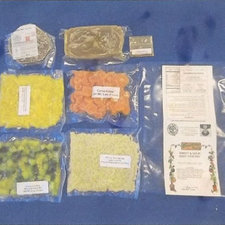 Project: Frozen Hometown Foods for A+ Meals, healthy frozen convenience foods.
Who: Anna Dawson
Short bio
My history includes growing up and working on a diversified Hudson Valley family farm from 1941 to 1958. Cornell University training in Food and Nutrition resulted in teaching Home Economics at my high school alma mater, Ichabod Crane for 26 years while running the family farm. Retiring in 1995 provided me the opportunity to work as a green house manager at Roxbury Farm's CSA for three years where I worked with young farm interns.

I became a farm marketer in 1998 growing vegetables on my own land. Frustrations with the difficulties of this marketing paradigm inspired me to design and build a 1400 sq. ft. Harvest Kitchen where I began experimenting with freezing and vacuum packing the harvest. Using individually frozen vegetables was a challenge for my farm market customers. Two NESARE grants helped me to explore marketing to day care centers. I began putting kits together so consumers could follow directions for stir fry meals and created finished soups, vegetable side dishes and fruit sauces. They were a hit with busy two worker families but customers wanted the food at an Albany co-op. I joined to learn about co-op stores but left knowing 40% would be added to the wholesale price.

Then Comlinks Gleaning Warehouse in Malone, NY wanted me to be their nutritionist to create frozen products. I designed a kitchen to freeze and vacuum pack prisoner grown food. Traveling back and forth proved too difficult. I returned home to focus on presenting my ideas at conferences to inspire others. Some adapted freezing for their business vision for institutional sales. None focused on my vision to create the healthiest frozen foods accessible to all through Cooking Clubs or sold from Ag. & Mkts. Inspected kitchens on line or in convenience stores.

This past year I reached out to Vo-tec Culinary and Family and Consumer Science teachers, food pantries, Meals on Wheels and Senior Centers. Lack of success inspired me to attend the March 25th, 2014 Nutrition Concerns Conference in Latham, NY. Here young dietitians saw the healthy frozen food potential. Fertile new ground was found to take my A+ Meals to the next level. Stewarts has arranged a meeting with me later in April at their Saratoga Springs facility thanks to a young dietitian's referral. A convenience store market that already supports local dairy farmers could make healthy frozen convenience meals available to all while supporting training cooks at my kitchen.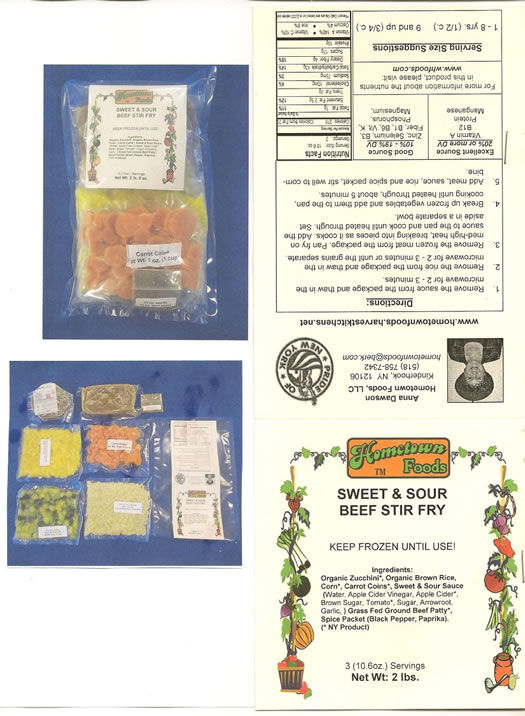 A description of the proposed project
Unsold and cosmetically challenged small and mid-scale farm foods need a processing market. New young farmers need the income to stay in farming. Thirty percent of fresh produce stays on the farm. Six million pounds of fresh produce was given away by NY farmers in 2012 to food pantries with no food preservation facilities. This food system needs to be improved. Consumers need healthy frozen convenience foods. Hometown Foods A+ Meals produced at urban and rural commercial kitchens is my answer.
How would the grant money help?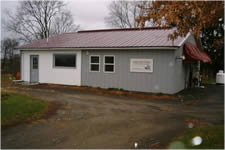 I would like funds to create educational materials to train others to produce A+ Meals in commercial kitchens and community kitchens in the Northeast. I need funds to create food demonstration videos and power points to train kitchen managers and food workers. Visit www.ourhometownfoods.com to tour the kitchen.
Maybe you'd like to share...
Tweet