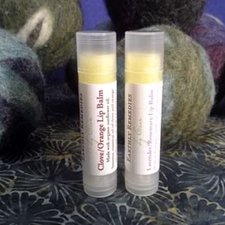 Project: Earthly Remedies by Erin, all-natural hand salves, hand creams, lip balms, baby products, pet products, herbal tinctures, and more.
Who: Erin Ethier
Short bio
My name is Erin Ethier and I am the owner of Earthly Remedies by Erin. I make all-natural hand salves, hand creams, lip balms, baby products, pet products, herbal tinctures, and more. Many are value-added products made with things such as beeswax (of which I use some of my own), organic shea butter, organic cocoa butter, a variety of organic essential oils, and organic herbs that I grow myself. I am committed to providing products that are 100% natural and 100% chemical free, and mostly all organic (which means no petroleum, no preservatives, no parabens, no GMO's, no synthetic fragrances, and no stabilizers). All of my products are safe to use on children and pets - because that is the way they should be. I make everything in small batches and fresh to order. I sell in some local stores such as the Honest Weight Food Co-op and the Niskayuna Co-op, and a few other small locations; I am also at the Schenectady Greenmarket every other Sunday. I love the work I do - especially coming up with new ideas that can help others.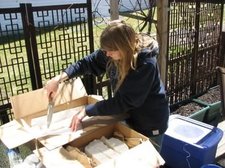 I started this endeavor about 4 years ago and it has slowly grown. I primarily started this business due to issues with my and my family's health; I was diagnosed over 10 years ago with Multiple Sclerosis. Since then I decided that I had to take better care of myself - and that meant changing how and what I eat and to what I expose my body to - that is what really started me on this journey. Around the same time I had my first son and then 3 years later my second son. My second son ended up having a number of his own health problems (food allergies, asthma, and skin rashes) and I found that making and using my own skincare products and herbal remedies on him seemed to help a lot of the issues. I progressively stopped buying cleaning products, lotions, bubble baths, and soaps and replacing them with my own recipes. Over time, I found that a number of other people wanted to use my products as well, or asked me to create similar products for their own issues. With the encouragement of friends and family, my efforts eventually grew into Earthly Remedies by Erin.
A description of the proposed project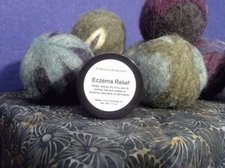 Despite dealing with some health issues over the past year, my health is fortunately improving and I am at a point where I would like to see my business grow a little more. Due to the issues with my health, and the emotional and financial hardship it has placed on my family, one of the things that I have had to put on hold was the purchase of a steam distiller to enable me to make my own essential oils out of the herbs that I grow myself. It is something that I have always wanted to do since I started this business; it has been one of my dreams. However, I haven't been able to justify getting into making my own essential oils because of the expense and the fact that I am such a small business. If awarded, this grant would make it possible for me to make that next step in creating even higher-value-added products with my own essential oils.
How would the grant money help?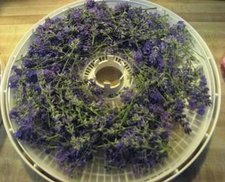 This grant would permit me to purchase the equipment to start the essential oil making process, including the distiller itself, storage bottles, and safety equipment, the steam distiller can cost well over $1000. This investment would cut my costs because I wouldn't have to buy all the essential oils that I am currently purchasing and using. I would also be able to use the remaining by-products from making the essential oils (the floral water and hydrosols) in other products such as my face tonic and face wash. By being able to create my own essential oils and hydrosols it gives me a better value-added product, plus, this would keep my products all my own - from my own ingredients. In all honesty, this would also allow me to get more involved in what I love best about this business - working with herbs, essential oils, and herbal products.
I personally think that I should get the funding because I am a small business that, despite its difficulties and ups and downs, is still here. Yes I have had some health problems, but the fact that I was able to have such a great support network with my family and friends, and that they were able to keep me afloat while I was unable to focus on my business, says a lot about the importance of human kindness. By being able to run my own business and let it grow at its own pace has been vital to my health and success. I have learned what I am able to handle and when too much is just too much - I am able to back down for a bit. I don't want my business to become too big, I just want to be able to be successful enough to help support my family and also to continue living my dream.

The pictures above are of some products that I currently make using essential oils, some of the herbs I grow myself and a little bit of the process that it takes to make products. The pictures below are the kind of distillers that I am looking into purchasing.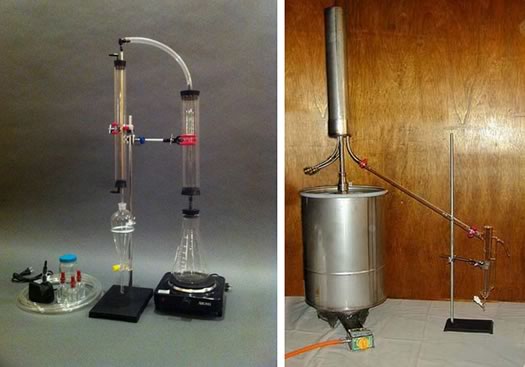 Maybe you'd like to share...
Tweet