Project: The Dutch Udder Artisanal Ice Cream Production Facility & Ice Cream Cart
Who: Kehmally Karl, Owner/Founder and Jeff McCauley, Cow-Founder
Short bio
Kehmally is a nurse at Albany Medical College. Jeff works at a local HVAC company, and is also a reservist in the military. Collectively they have formulated many unique ice cream flavors incorporating local ingredients every chance they get. Jeff is an avid homebrewer as well, so they enjoy integrating his brewing ingredients into their ice cream too. They started this endeavor about 3 year's ago, shortly after Kem attended Penn State's Ice Cream 101. Since then they have been slowly accumulating the ice cream equipment required to start their own ice cream business.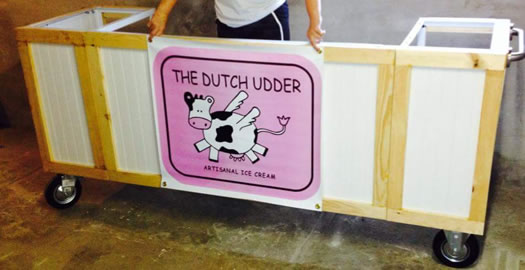 A description of the proposed project
They have had their fair share of hiccups along this journey but there is something to be said for perseverance. They are so close they can taste it!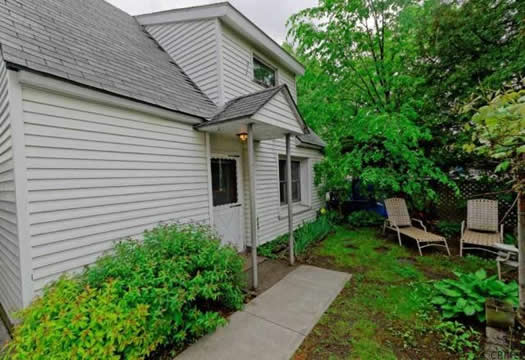 Recently they found a property that meets not only their needs but the needs of the business as well. The property has a separate cottage that will be converted into the DU's production facility; plans to meet with the local planning board are already underway. Additionally, over the past year they have constructed their own ice cream cart, which is currently getting fitted for a counter top, then it'll beready to roll! The DU plans on using this cart to serve their ice cream at local events such as Farmers Markets, Rock'n on the River, Craft Beer Festivals, Weddings, Birthday Parties etc.Other objectives include: Special order cakes, ice cream sandwiches, pints, quarts, and wholesaling to local restaurants and brewpubs. Although the DU has its own signature flavors they anticipate creating new flavors seasonally along with some exclusive flavors that will compliment other local businesses as well! DU's signature flavors include: Hop Cone, Chocolate Stout, Sunday Brunch, Strawberry-Rhubarb Basil, PB&J, and Blueberry Muffin to name a few.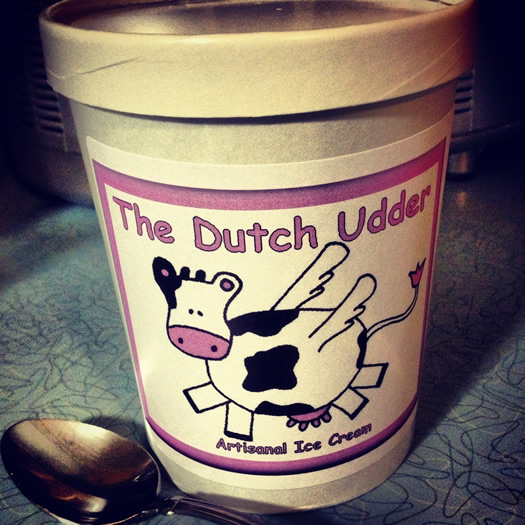 How would the grant money help?
The grant money will help their business get to the next phase. It will contribute to the cost of converting the electric in the production facility, as well as the permits required by the local health department.
The DU is looking forward to the opportunity of sharing their product with the panel of judges along with the public viewers! #TeamDutchess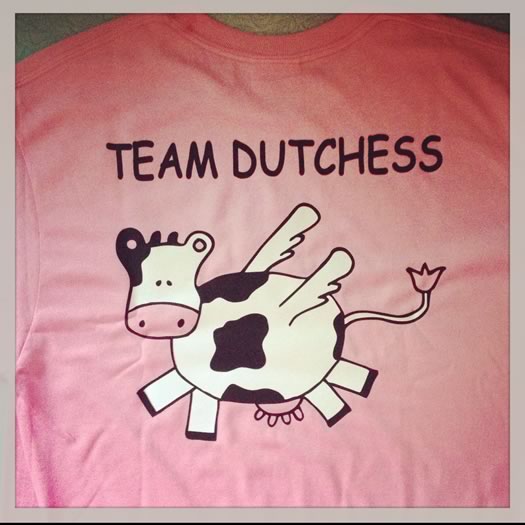 Maybe you'd like to share...
Tweet