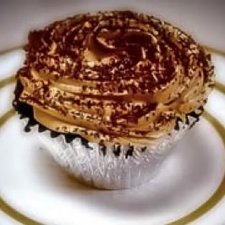 Project: The Fifth Tier Baking Studio
Who: Lyle S. Houston
Short bio
I always enjoyed baking and cooking, with wonderful memories of helping my mom and grandmother in the kitchen. They are wonderful cooks and bakers, which inspired me to study at The Culinary Institute of America in Hyde Park, NY. I graduated with an Associate in Occupational Studies in Baking and Pastry in 2004 and have been filling orders for friends and family ever since.
While in a design course at The CIA, we were given an assignment to create a mock business name and logo. I combined the ideas of a five star restaurant with a tiered wedding cake, giving birth to the name and idea, 'The Fifth Tier Baking Studio'.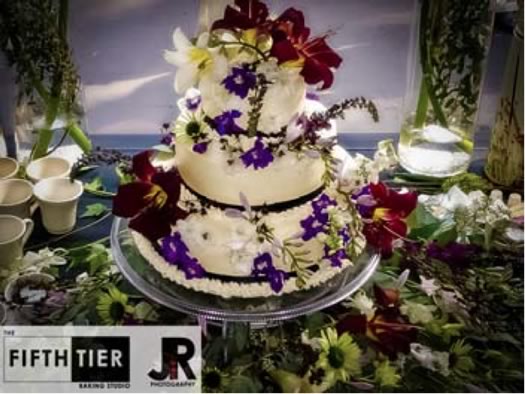 I have worked for New York State Parks, Recreation and Historic Preservation since 1990. I currently work in the finance end of the agency. This past summer, I made the decision to plan an exit strategy. I decided to open a bakery and coffee shop when a vacant space became available on Columbia Street here in Albany. I walked along this block on my lunch for the last several years and always had a deep feeling that this would be a great place for my shop. Somehow it just felt right.
I dreamed of this day, and the details all began falling into place as it was meant to. I began the process of making this dream come to life last July when I signed the lease for 54 Columbia Street.
Modifications were made, a fresh color palette was chosen and the space truly came to life when the equipment was delivered. The previous shoe store that occupied the space finally looked like a chic urban bakery, with lots of stainless steel and neutral tones. The Fifth Tier Baking Studio was finally coming to life!
One week before my grand opening planned for December 1, 2014, I was struck by an automobile while crossing the street on foot. I have been in physical therapy since recovering from my injuries and slowly trying to transition from my government job to full time baker.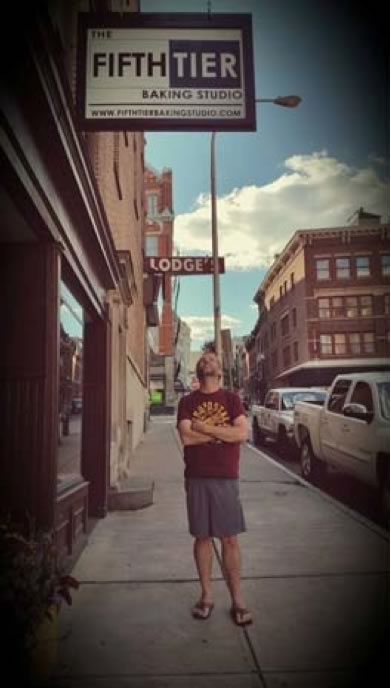 A description of the proposed project
The Fifth Tier Baking Studio stands behind the growing need and interest in nutritious and organic food. We will use as many organic ingredients as possible in our daily production. I believe we owe it to the public to not only create delectable pastries and baked goods, but to assure that they are healthier as well.
We will feature a menu that pulls ideas from around the world and will change with the seasons and holidays. We will feature scones, babka, baguettes, baba au rhum and tarts to the all-American brownie, cakes, cupcakes, pies and cookies. With all the varied diet restrictions and special needs, I plan on offering a vegan and gluten free item every day as well. Warm and chilled beverages will accompany the baked goods, and will also change depending on the season. The beverage offerings will consist of iced and hot coffee, iced and hot tea, hot chocolate, and warm spiced cider.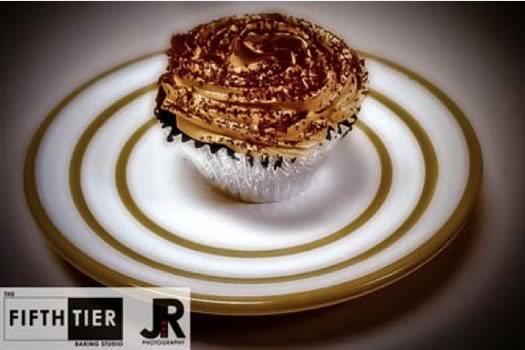 How would the grant money help?
Since my accident, money has been very limited because, in addition to my day to day living expenses, the carrying costs of my unopened business continue to grow.
A new grand opening and open house is being planned with the expected opening date of June 1, 2015. Your 'All Over Albany Startup Grant' award would help with the costs associated with my grand opening events. Since my initial budget allocated for that event has been spent on basic business bills and rent, the award would make the day even more special.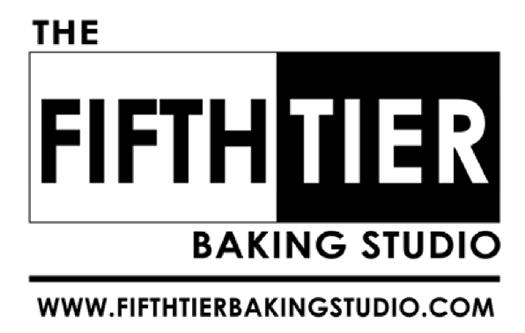 The costs associated with the events would include: marketing on the web and print, promotional items with The Fifth Tier Baking Studio name and logo printed on them, production of items to fill the shop for sale along with food and beverage samples offered to our guests.
This exciting form of funding would not only be a huge boost to building my own successful business, but in return, would help drive more customers to the neighboring Columbia Street and North Pearl Street merchants. The neighborhood has been struggling in recent years and trying to re-invent itself. The Fifth Tier Baking Studio will be an asset to downtown Albany and would be grateful to be considered as a finalist in this contest. Essentially, everyone involved in the revitalization movement of downtown Albany would benefit!
Maybe you'd like to share...
Tweet