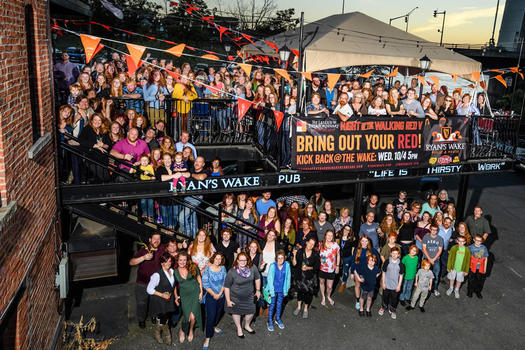 Project: The League of Extraordinary Red Heads, a social events group for people with red hair that's looking to establish chapters around North America.
Who: MC1R Productions, LLC (Duncan Crary)
Short bio
Duncan Crary is a writer and public relations consultant with more than 20 years of professional experience creating and promoting events. The media has described him as: "a gregarious public-relations consultant, history buff and Troy tub-thumper" (Joanne Kaufman, Wall Street Journal); "The ginger-haired impresario, who has brought all manner of merriment and boosterish shenanigans to the Collar City..." (Paul Grondahl, Times Union); and "publicity artist" (Jimmy Vielkind (Politico). Television Judge Joe Brown once called him annoying.
Duncan created and served as host to three critically acclaimed podcast series, all of which are still in production. He authored the book "The KunstlerCast: Conversations with James Howard Kunstler.... the tragic comedy of suburban sprawl (New Society Publishers 2012). He is the co-creator of The Christmas Trial, a courtroom holiday mock trial to determine who really wrote 'Twas the Night Before Christmas. He is the mysterious founder of the The League of Extraordinary Red Heads.
A description of the proposed project
The League of Extraordinary Red Heads formed innocuously in January 2013 as a social get-together for those with reddish hair sprouting from their scalps and chins. Since that first uprising, The League (LoERH) has assembled in Troy, NY every October -- and occasionally at other times of the year -- always under the guise of conviviality.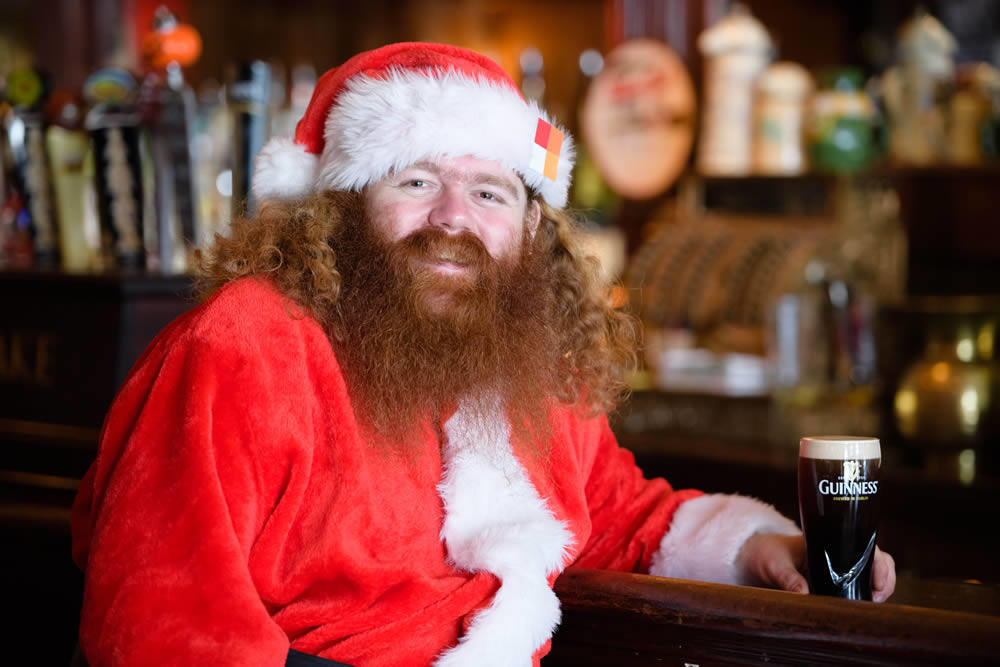 Carrot tops, Cheez Doodle orangies, strawberry blondes, auburn-types, distinguished white heads ... all gingers are welcome to attend meetings of the League of Extraordinary Red Heads -- and that includes transgingers, redbeards, friends & family of the fiery follicled, and fans too! Those who demonstrate true extraordinaryness receive the highly coveted "Member" card. Amongst the League's ranks are award-winning authors and journalists, college presidents, politicians, mirth-makers, lawyers, biker dudes, farmers, activists, inactivists, actors, barflies, giants, wee people and folks from all walks of life.
LoERH events draw between 125 and upwards of 250 red heads and have included an annual "Night of the Walking Red" Pumpkin Ale Toast and party; a documentary screening of "Being Ginger" with Scotland-based filmmaker Scott P. Harris; a "Fire on the Hill" spring fling complete with a fire dancer; and a special performance of Julianne Moore's musical "Freckleface Strawberry."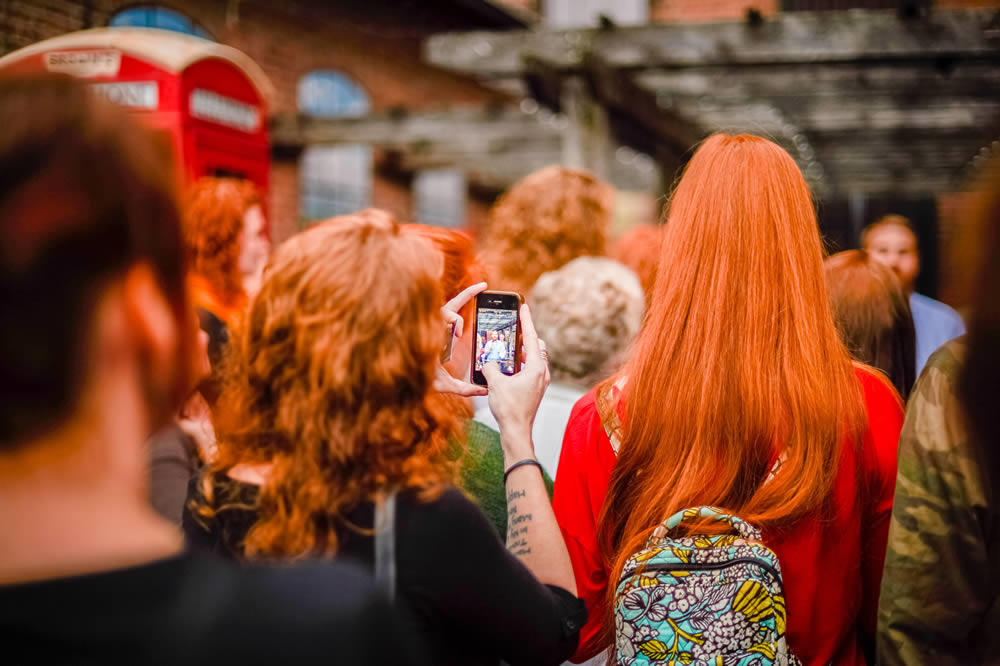 photo: Neil Grabowsky
The highly secretive League of Extraordinary Red Heads has been featured in many news articles, and was authoritatively declared the No. 7 Best Red Head Gathering of 2013 by BuzzFeed. From the moment of its inception, however, conspiracists around the globe have posited that the League is, in reality, "a drinking club with vague plans for world domination." This year, LoERH Founder is working to solidify those plans by inducting local chapters of The League of Extraordinary Red Heads across North America.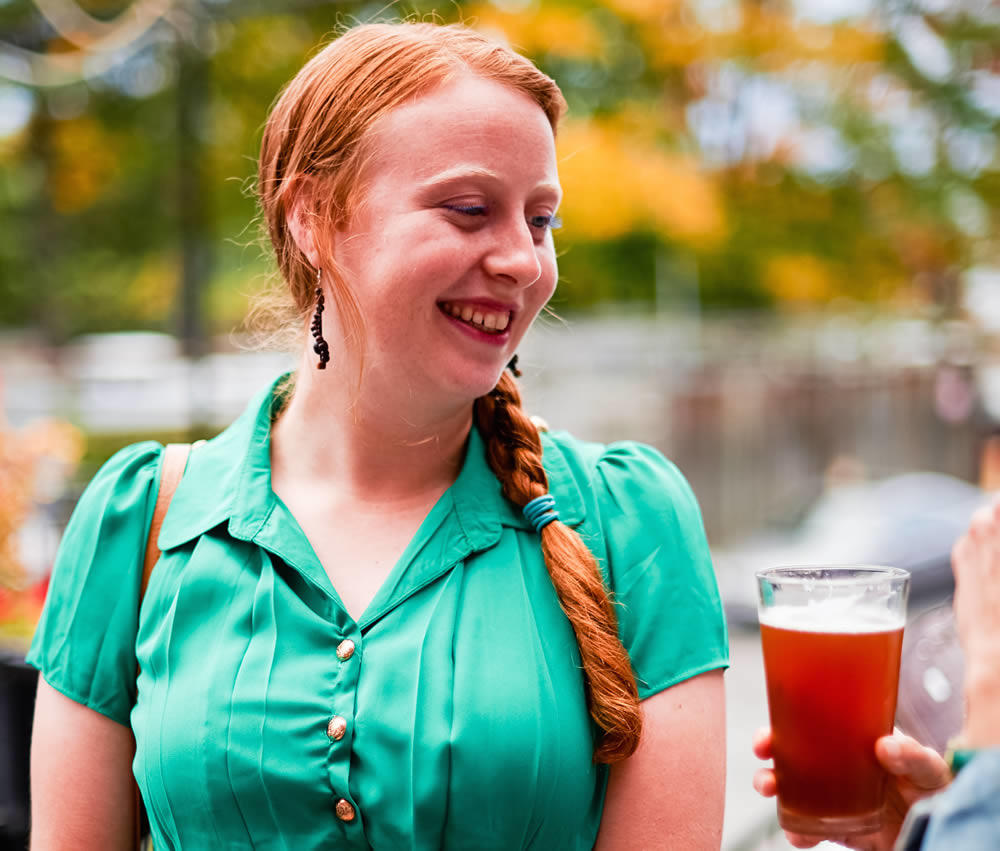 photo: Neil Grabowsky
How would the grant money help?
The League of Extraordinary Red Heads was recently organized as an Limited Liability Corporation and registered a trademark with the United States Patent And Trademark Office.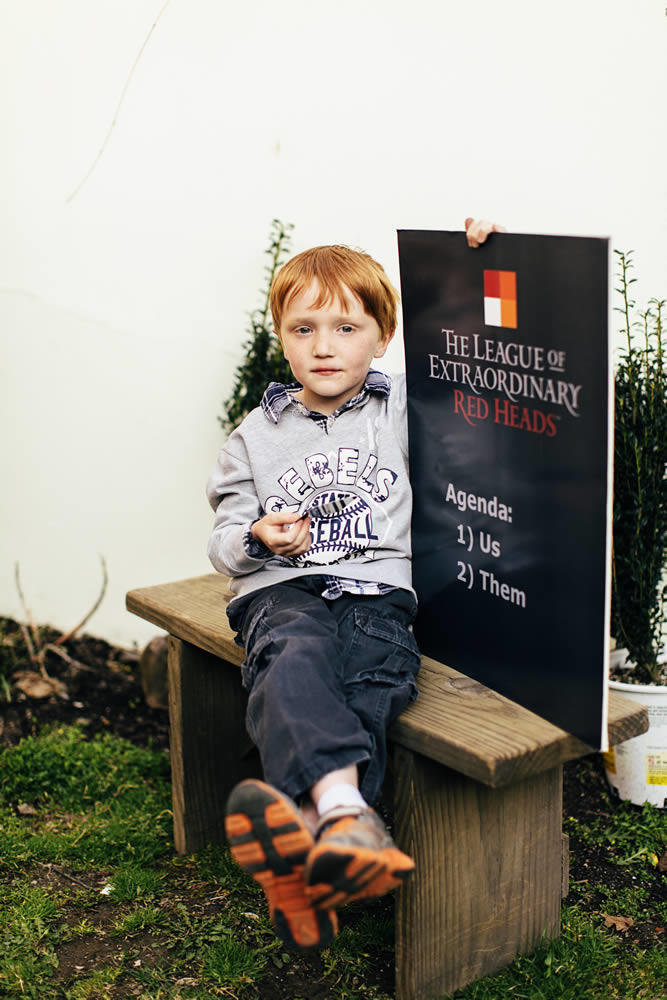 photo: Sarah Pezdek
This grant will help The League establish local chapters throughout North America. Each local chapter will receive a localized logo, a guidebook and a dedicated web page on The League of Extraordinary Red Heads Web Site. Each local chapter will also receive personal assistance setting up their chapter.
Maybe you'd like to share...
Tweet