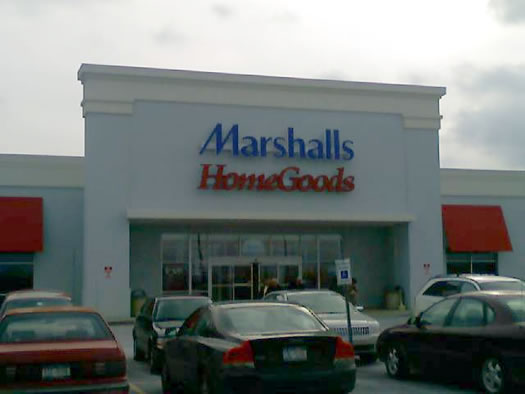 By Aja Lownes
I'm not a fan of bargain stores. I love a good deal, but I HATE the hunt. I don't consider
it a payoff to find $300 Theory pants for $40 if I had to spend two hours picking through the racks and fending off an equally interested shopper to get them. But if you live for the hunt, a trip is well worth it.
For a few years now, everyone's been telling me about how the Marshall's in Clifton Park is amazing; that you can find much better and/or higher-end merchandise than their stores directly in or around Albany.
I'm always skeptical when people say things like that to me. I mean, same company, same stuff, right? Mmm, not so much. A little birdy informed me that unlike sister store TJMaxx, Marshall's stores are stocked by zip code. So more affluent areas generally have more highly-coveted merch. This would explain how a former co-worker of mine got a cute Coach tote (non-logo, thank god) from the location a few years ago. My interest was peaked at the time, but not enough to make my way up the Northway.
Recently, I finally got the itch to go see what all the ruckus has been about. Here's the verdict: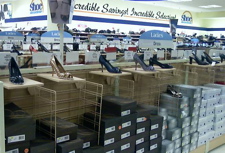 The shoe selection is extensive, and definitely in keeping with all the trends. Lots of high, platform patent-leather, vaguely fetish-y looking pumps, and every variation on the ballerina flat a girl could want. Along the bordering wall, every style of knee-high boot from Ugg-types to Enzos. I was disappointed to find that none was an especially good deal (Maybe they're waiting for President's Day?).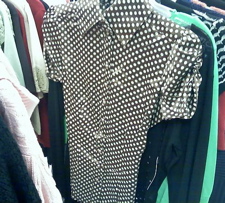 If you're a slave to labels (like me), there were some nice surprises in the clothes section. Rugby-striped Ralph Lauren polos at half their full retail price. Premium denim: a few pair of True Religion and 7 for All Mankind (a bit passé, but it's the thought and price that counts), and a pair of Hudson's that looked as though they'd seen better days. I also found a cute brown polka-dot top from BCBGMaxAzria, available in the full range of sizes(a rare occurrence at these types of stores). This discovery was especially sweet considering the knock-off at Bebe was more expensive and of sketchy quality.
I find these places to always be a goldmine for men (which is kind of annoying). So guys, if you're looking for a really great quality leather jacket, for about $11, you know where to go (I might be there scowling at you). Ladies, no such jacket exists for us. Boo.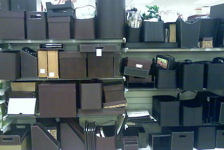 Frankly, the best part of the store had to be the home decorating section (because I LOVE decorating my imaginary home in my head). It's not just a few duvets, lamps, and the odd vase. It's one stop shopping. A full set of high-back dark-leather dining chairs, dining tables, any sort of chic/shabby chic storage unit, huge area rugs, and everything from Williams-Sonoma that you normally cannot afford.
All in all, it's worth the trip once in a while. That one item that you walk away with will make it worth the gas and general aggravation of the Northway.

Find It
The Clifton Park Marshall's
22 Clifton Country Road
Clifton Park, NY 12065
Hi there. Comments have been closed for this item. Still have something to say? Contact us.