Aja Style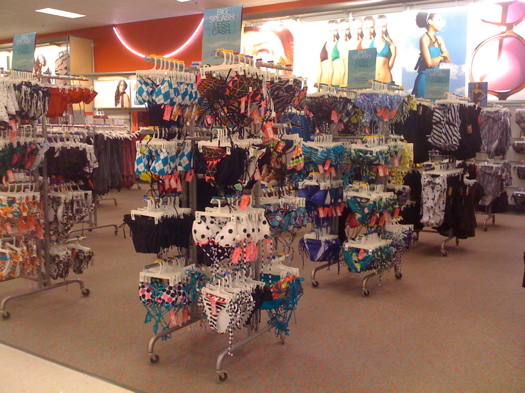 By Aja Lownes
Cold, rainy weather or not, the time has come to think swimwear. Vacation season is on the horizon (yay!), and swim suits are an integral part of it (yikes!).
I generally avoid buying swimsuits because I find it to be an... experience. But, there are couple of things I have learned both as a shopper, fashion enthusiast, and former sales associate. If you are in need of a new suit, do not wait until like, Memorial Day to buy one. Chances are, you will be disappointed.
Because the time to actually wear swimsuits is rather limited in our chilly corner of the country, and retailers are always thinking months ahead of shoppers, stores tend not to get much replenishment of swimwear. This means, if it isn't a pretty basic cut, in a basic color... you snooze, you lose. And the stores do start to stock them when there's still snow on the ground, so in their minds, you've had your chance.
Here's a quick look at what's out there now and a few tips that might make the swimwear shopping experience a little less painful.
By Aja Lownes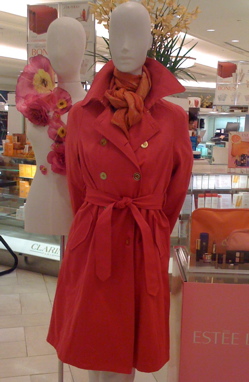 It's springtime in the Northeast, and our weather situation is notoriously volatile. Sure, we've just come off some nice weekend weather, but even though most of us are over winter, winter may not be through with us.
There are lots of fun spring clothes in the stores and in our closets made of lightweight fabrics in the most vibrant of hues; but it's still too cold to wear most of them "as is". The key to approaching Spring from a fashion standpoint is the mix and match.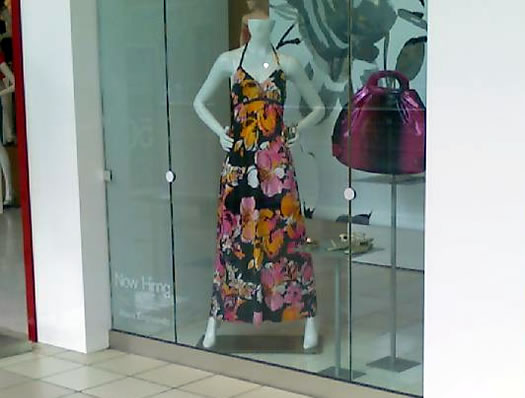 By Aja Lownes
I think the only person I have ever seen look gorgeous in a caftan was Jackie O in a photo from the 70s. And that's because Jackie O was magic and looked good in absolutely everything. Regular woman generally look pretty foolish in these things. Still, this frightening 70s trend is back, and it's popping up in stores all over the Capital Region.
By Aja Lownes
For the bride-to-be with a taste for the non-traditional, the Albany area presents a few obstacles. The Capital Region is nothing if not traditional, especially when it comes to the contemporary tradition of finding a wedding dress.
So when AOA friend and rebellious bride Renée wanted my advice on where to find a dress for her upcoming nuptials, I had a significant challenge on my hands. The ceremony will be outdoors later this Spring, so she wants something on the shorter side. Also, she's hoping to wear, in her own words, "Kermit Green."
I know this is probably a surprise, but there is no abundance of Kermit-hued dresses at Crossgates (who knew?). She's already tried the usual suspects at Stuyvesant Plaza with no luck and now she's moving on to Saratoga. So, here are some good Spa City shopping bets...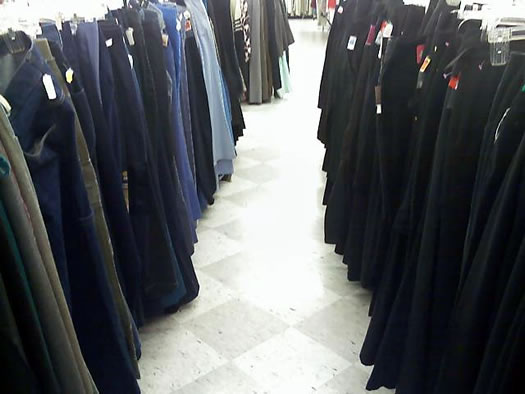 By Aja Lownes
My experience with thrift shops is admittedly small. This is mostly because I'm lazy. I love fashion and I love all of those great vintage pieces I see on celebs. But I also love merchandising. Pretty displays always make shopping a more pleasant, navigable experience. And that's why I generally avoid places like Marshall's and thrift stores.
I love the idea of cheap, awesome clothes. But at the mall, "cheap" and "awesome" are usually in the same company as "poorly made." This is not necessarily the case at thrift stores. So after Eileen mentioned how great the Goodwill store is in Brunswick, I decided to have a go.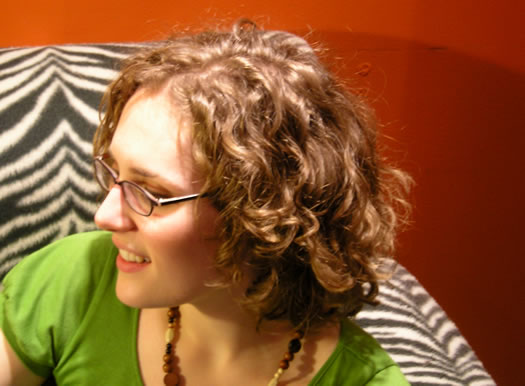 By Aja Lownes
The only thing I'm more envious of than people with a great sense of personal style, is people with great hair. You can wear the most uninspired clothes in the world, but a hair cut and/or style can make the clothes a moot point.
Katherine, a former colleague and good friend of mine, never has that problem. Not only is Katherine's hair always great, but it's curly AND great. The two do not have to be mutually exclusive (I just straighten the hell out of my African-American hair to avoid having to style it in its naturally curly state).
Here's how Katherine found her style in Albany.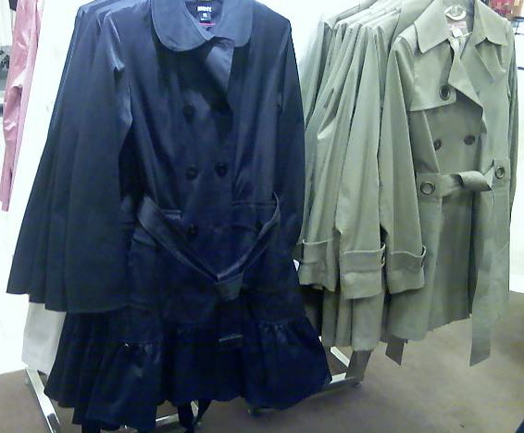 By Aja Lownes
So it's finally (barely) March, and the Spring clothes are out in full force. The rest of us have finally caught up to the retailers, and we're itching to purchase and wear them (unlike January). The problem is that with March comes this lion/lamb business. We could be wading through the snow straight through Easter, or we could be in sandals before St. Patrick's Day.
The key to surviving and enjoying the early spring months is transitional dressing. Here are three things that I think everyone should have to bridge the gap from Winter to Spring:

By Aja Lownes
The Macy's at Colonie Center (also known as the "good" Macy's) just got a little better.
There is now a BCBG MaxAzria section at the store. It's definitely edited, but it's also the real deal; not a watered-down department store version.
The saleswomen told me that the "boutique" is brand new, and the company is experimenting with select stores on the East Coast.
Another new development : Lacoste.
A year or two ago Macy's got a men's Lacoste section, and I remember complaining because they conveniently left the ladies out to pasture. Well that's been addressed as well. There is now a women's Lacoste table. They have both the classic boxy cut and the more modern fitted version in maybe 7 or 8 colors.
It's not much people, but a little goes a long way.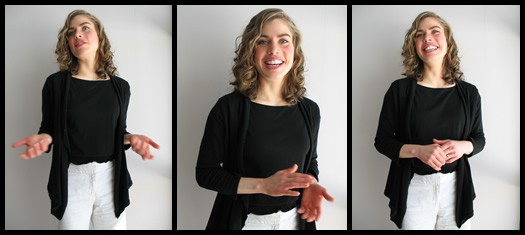 By Aja Lownes
We all know people that we envy a little because being awesome is so effortless for them.
In college, it was that person on your floor who was a super-busy do-gooder. Somehow, despite never being around (due to saving the world), he or she would mysteriously make 20-page papers appear out of thin air and, of course, get an A. You on the other hand spent two weeks in and out of the library, and a couple of very late nights, to eek out a B.
At work, it's that person who, despite having 12 projects going at once, never breaks a sweat, and always manages to smile.
And then there are the smart dressers.
I like to look nice, but a really good outfit for me usually requires actual thought and planning. The best dressers I know just throw outfits together without a second thought. They also mysteriously acquire the most coveted pieces. Here's an excerpt of a typical conversation with a smart dresser:
Me: "I love your Boucle jacket! Very Chanel-esque. Where'd you get it?"
Smart Dresser: (without any smugness) "This old thing? I found it in my grandmother's closet."
Me: "All I ever find in my Grandmother's closet are floral Mumus."
I know quite a few. And over time, I'll be profiling them here. The first is my co-worker Eileen.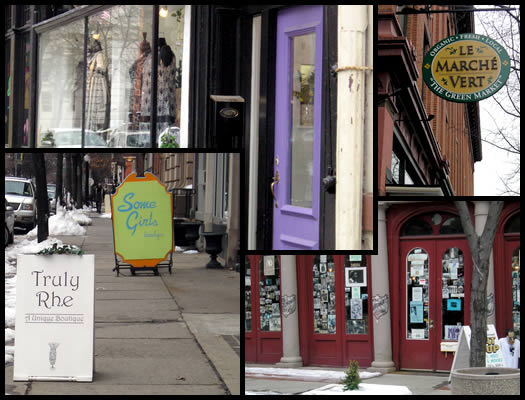 By Aja Lownes
Here's the thing people forget about Troy. It's a lot more than RPI, Russell Sage and antiques. Troy has great restaurants like The Brew Pub, Daisy Baker's and Revolution Hall. And if there are colleges, good food, good music and a little history within a stone's throw of each other, there's a good chance there's some decent shopping in the mix as well. Here's what I found on my last trip...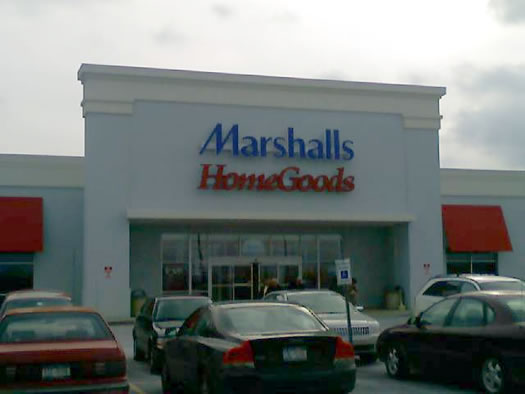 By Aja Lownes
I'm not a fan of bargain stores. I love a good deal, but I HATE the hunt. I don't consider
it a payoff to find $300 Theory pants for $40 if I had to spend two hours picking through the racks and fending off an equally interested shopper to get them. But if you live for the hunt, a trip is well worth it.
For a few years now, everyone's been telling me about how the Marshall's in Clifton Park is amazing; that you can find much better and/or higher-end merchandise than their stores directly in or around Albany.
I'm always skeptical when people say things like that to me. I mean, same company, same stuff, right? Mmm, not so much. A little birdy informed me that unlike sister store TJMaxx, Marshall's stores are stocked by zip code. So more affluent areas generally have more highly-coveted merch. This would explain how a former co-worker of mine got a cute Coach tote (non-logo, thank god) from the location a few years ago. My interest was peaked at the time, but not enough to make my way up the Northway.
Recently, I finally got the itch to go see what all the ruckus has been about. Here's the verdict: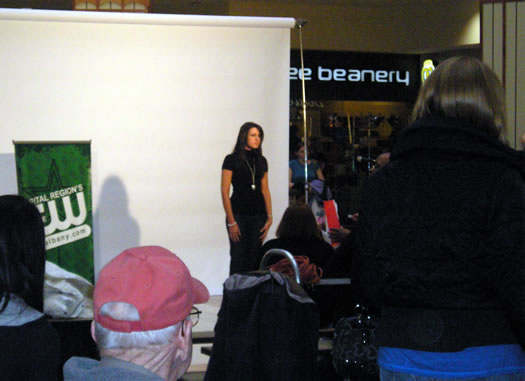 By Aja Lownes
When you hear that there are going to be tryouts for America's Next Top Model at the local mall, you have to expect it all: zealous pageant-mom types, Paris Hilton-types, and way too much make-up. Instead, the auditions at Colonie Center this past Saturday were sort of... low-key. Fly 92 was there (Big Ray was the MC), as was the CW, which airs the show.
There were lots of girls of various heights, sizes and ages decked out in stilettos, skinny jeans, and channeling the last five looks of Victoria Beckham. The crowd was the occasional family member or friend holding up a sign to support their daughter/sister/BFF.
All hopefuls stood against a white backdrop and were photographed and video-taped facing the camera and in profile. They also had to do a runway walk and a pose (yeah, they ALL need to work on that), and then they had to say a little something into the mic. On-lookers couldn't hear what was said, but I'm pretty sure that was the part when contestants talk about how they've wanted to model their whole lives and how they want to be like Tyra Banks when they grow up.
Unlike the show, there was no drama (much to my chagrin). Just a lot of high-school girls with a bit of diva in them, hoping to be the next big thing.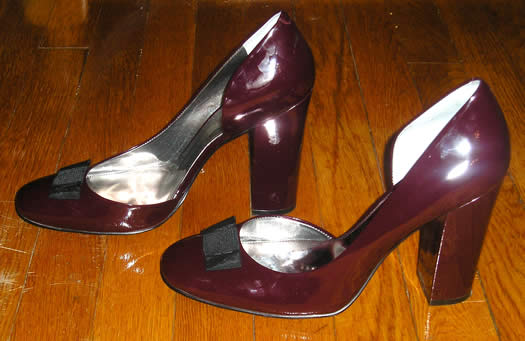 By Aja Lownes
Never let it be said that high fashion doesn't exist in the Capital Region. (I'll just point out right now that I'm usually the person complaining of this.) As it turns out, it not only exists, it exists at ~gasp~ the mall.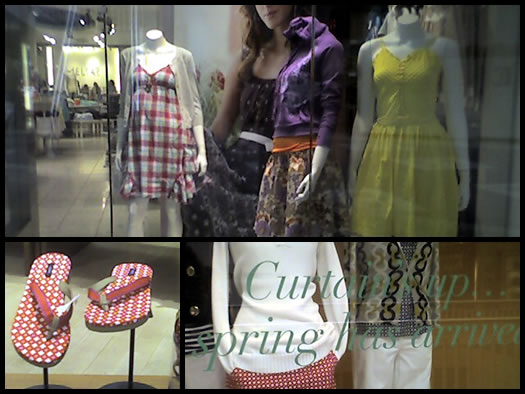 By Aja Lownes
Each year in January, like clockwork, our little corner of the country gets slapped with a nasty cold-snap. I've stopped being angry, and just accepted it. However, our favorite stores have not, and it pisses me off.
I generally am not ready to invest in new winter stuff until I'm sure the cold business is going to stick around. (I know, it always does. But a girl can hope.) Then the Holidays hit and most of my disposable income (Ha!) goes to gifts. So finally, after the new year, and a few weeks into the season, I decided to go looking for a few wardrobe updates.
It was not to be.