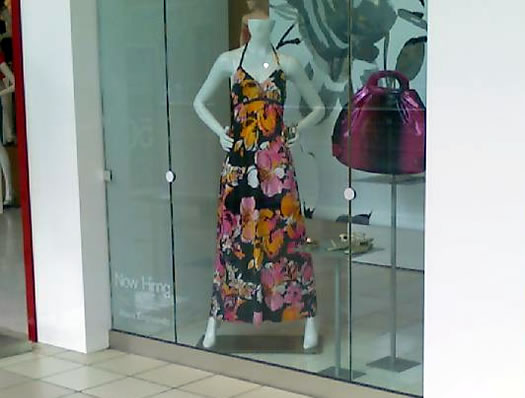 By Aja Lownes
I think the only person I have ever seen look gorgeous in a caftan was Jackie O in a photo from the 70s. And that's because Jackie O was magic and looked good in absolutely everything. Regular woman generally look pretty foolish in these things. Still, this frightening 70s trend is back, and it's popping up in stores all over the Capital Region.
If you are short, a caftan will make you look shorter. If you are tall, it will make you look gargantuan. And no matter the body-type, every woman will look like she is wearing a tent. I know this because I tried several on.
Still, somehow, the caftan has become this summer's trend. If you're one of the women that can pull a caftan off (bless you), or if you just really need to try one for yourself, you won't have look hard. (Try Old Navy --they're on sale there.)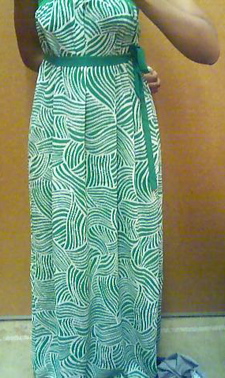 I suspect the re-birth of the caftan is a direct result of the controversial Hollywood stylist and creative Rachel Zoe. She's dressed the likes of Nicole Richie and Lindsay Lohan. And Zoe is now the creative consultant for 70s fashion powerhouse Halston, a line known for these exact types of dresses. It seems her influence has officially trickled down to the masses.
The thing about the caftan is that it is supposed to be a comfortable, sort of bohemian-chic garment. This would explain why each and every one that I came across had a psychedelic print, and was made of jersey (which can be an unforgiving fabric) or light-weight woven cotton. If they were just for hanging out, I might not be so appalled. But judging by the pricing -- $58.95 at NY & Company to $88 at Express at Crossgates -- these things are meant to be worn out; not just to lounge around in, or to the beach.
If you really like them but wouldn't deign to wear one, a printed tunic is less expensive, more forgiving, and certainly a more versatile alternative.
Hi there. Comments have been closed for this item. Still have something to say? Contact us.