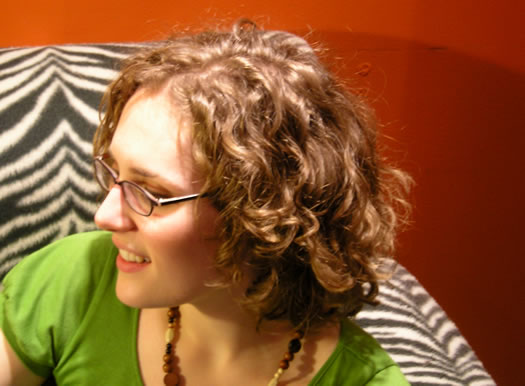 By Aja Lownes
The only thing I'm more envious of than people with a great sense of personal style, is people with great hair. You can wear the most uninspired clothes in the world, but a hair cut and/or style can make the clothes a moot point.
Katherine, a former colleague and good friend of mine, never has that problem. Not only is Katherine's hair always great, but it's curly AND great. The two do not have to be mutually exclusive (I just straighten the hell out of my African-American hair to avoid having to style it in its naturally curly state).
Here's how Katherine found her style in Albany.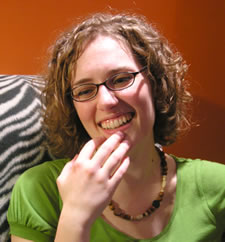 The search for a stylist
Katherine moved to the Albany area from a suburb of Washington, DC about three years ago. In that time, she's been to several area salons with varying degrees of success. The first, was Jean Paul in Stuyvesant Plaza. She says she tried it because it came highly recommended, and she tends to put a lot of stock in word-of-mouth. She had an OK experience; the cut was fine, but the service was not great and the stylist didn't listen to her requests. She also found it to be on the expensive side.
Then she moved on to The Cutery on New Scotland Ave., which was less expensive. She got a cut she really liked, and then when changing an up-coming appointment, she found that her stylist had mysteriously peaced out.
There was also a stint with a "freelance" stylist that kept cutting her curly hair too short; on at least one occasion Katherine says she ended up in tears. She put the kibosh on that one.
She's finally settled on a no-frills salon in Albany called Just Hair on Madison Ave. She says she finally has a shape she likes, a stylist she likes, and it's reasonably priced(although she says her hair is the one thing she'll happily spend money on).

Finding the right products
Katherine tells me the cut is only half the battle. The right products are absolutely essential.
Where to get them: The Honest Weight Food Co-Op in Albany or the organic/natural section of the supermarket. She avoids hard, wet-looking curls by using Kiss My Face gel while her hair is still wet, then mousse for volume. When a fancypants occasion is coming up, she uses Bumble & Bumble Curl Cream.
The essential styling/maintenance for the curly-headed folk? A blow-dryer with a diffuser. Sounds slightly masochistic to me (I've only used a blow-dryer a handful times), but apparently it helps to cut down on frizz.
The Bottom Line
This all sounds incredibly involved, but if my hair could look as fantastic but simple as Katherine's, then I'd say it's probably worth the effort.
Hi there. Comments have been closed for this item. Still have something to say? Contact us.