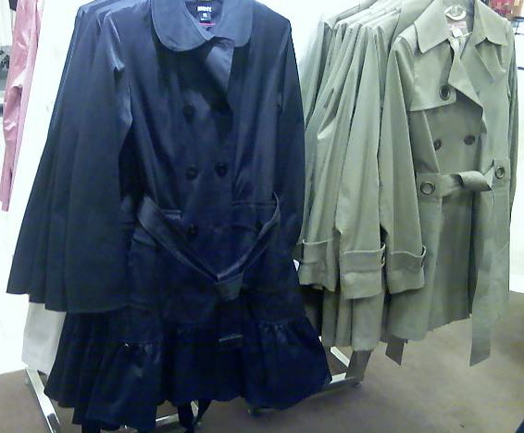 By Aja Lownes
So it's finally (barely) March, and the Spring clothes are out in full force. The rest of us have finally caught up to the retailers, and we're itching to purchase and wear them (unlike January). The problem is that with March comes this lion/lamb business. We could be wading through the snow straight through Easter, or we could be in sandals before St. Patrick's Day.
The key to surviving and enjoying the early spring months is transitional dressing. Here are three things that I think everyone should have to bridge the gap from Winter to Spring:
A Trench Coat
I'm not sure there's anything more classic or versatile than a trench. On a sunny, chilly-but-not-freezing day, a trench is perfect with a scarf and gloves. Also, the trench adds a little sophistication to any outfit for women and men. The one pictured here, was $200 at Macy's Colonie Center. The price is on the steep side, but it's an investment (There are, of course, cheaper alternatives of comparable quality).

Lightweight Sweaters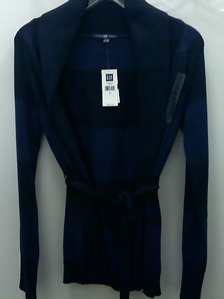 People around here have an irrational fear of warm(ish) weather sweaters. This is the era of summer cashmere, so a cotton sweater definitely won't hurt. When it's still cool, a cotton sweater of any style can be layered with a long sleeved tee, a turtle-neck, or your run-of-the mill oxford-style shirt. Once the weather really beings to warm up, it'll keep you warm in the arctic temperatures of the office air conditioning. I found this heavy cotton cardigan at The Gap for $59.50.

Color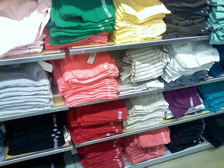 It's cliche, but people do associate color with spring. Winter colors tend to be soft or muted, so turning it up a notch will really add a little something to a spring wardrobe. You don't have to look like an easter egg, but a couple of vibrant t-shirts can go a long way (like, into August). Old Navy has a whole slew in varying styles for $12.50.

On the bottom I think it really depends on the person. I stay away from skirts, cropped pants and definitely shorts until the temp really starts to climb. But I've seen plenty of guys in shorts, and girls in skirts without tights this winter, it really depends on your threshold for cool weather. So, this isn't rocket science, but too many of us have found ourselves with new clothes we couldn't wear for a month or two. Considering these options should, at the very least, mitigate the situation.
Hi there. Comments have been closed for this item. Still have something to say? Contact us.