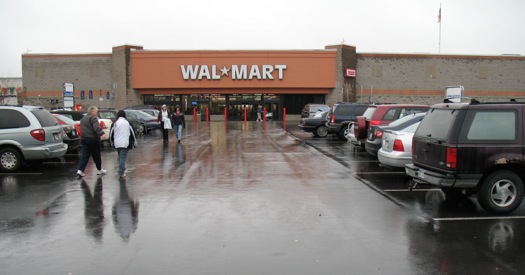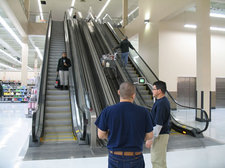 Remember the Wal-Mart with the cartscalator? You know, the one off Washington Avenue Extension near Crossgates. It turns out they needed that cartscalator because they were secretly building the biggest Wal-Mart ever. There used to be a Sam's Club at Crossgates Commons, but that didn't work out, so the company decided to just merge the space with the already-existing Wal-Mart and turn it into a supercenter. And with that, the World's Largest Wal-Mart was born.
The newly renovated store wil be 260,000 square feet, which is about 25 percent bigger than the average Wal-Mart supercenter. That's a lot of ... well it's a lot more of ... everything
But don't get all excited, just yet. The Washington Ave Ext. store's title isn't official until May when it holds its grand (re)opening.
Hi there. Comments have been closed for this item. Still have something to say? Contact us.