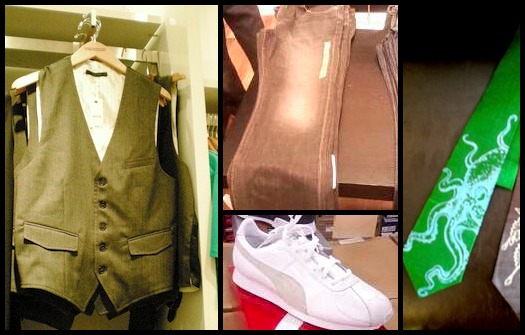 By Heather Lumb
Earlier this week, we went summer shopping for the ladies. Now, a little something for the guys. And, gentlemen, it's time to ditch the denim shorts and "How to Evade Police When You're Drunk" tee. Luckily, an (almost) one-stop pop into the mall can keep your summer duds updated and won't leave your wife, girlfriend, partner, mom -- whoever -- embarrassed to be seen with you. Here are a few things you can score right here in the Capital Region.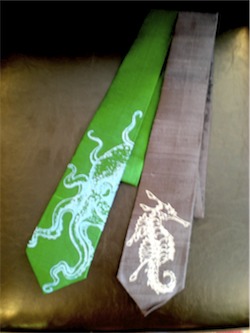 Tie!
These Dupioni silk ties literally are flying through the doors of The Paper Sparrow on River Street in Troy. The seahorse and octopus are fan favorites, but designer Jes Switaj also prints bicycles, skeletons, venus fly traps in a bulk of colors. They're $25 per, and yay! -- they're not involved with mall stock, so you can feel good about supporting an indie.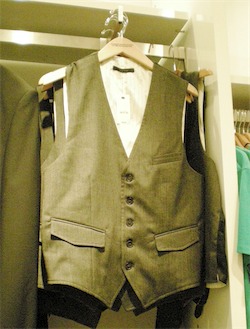 Vest!
In terms of proper vesting, you'll want to invest in a piece that won't wear and tear. Express Men in Crossgates holds this $88 lightly pinstriped shape, and the material is flexible in terms of wardrobing. You can do that hip-look thing all the cool kids are doing now and wear it with a deep vee tee, and it will look just as sexy with a light cotton button-down.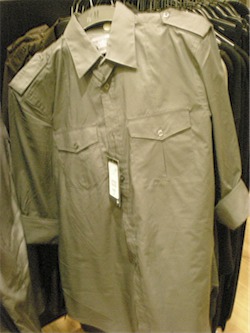 Shirt!
Epaulet shirts look pretty impressive on many a man's body. This soft (oh so soft) $29.90 gray one from H & M is a perfect hybrid summer shirt -- three-quarter sleeve and some jeans (see below); long sleeve and khaki shorts (pick the brown shirt hue in that case). H & M also is the mecca for linen pants, which are also showing up like whoa this season, due to the breezy-comfy fabric and plethora of pant structures.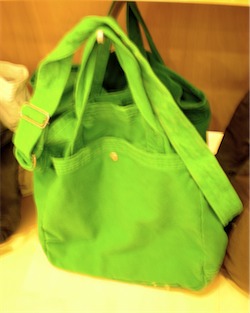 Bag!
Boys carrying purses look silly; but guys strutting around with their life in an over-the-shoulder bag look pretty bad-ass. While these Gap over-dyed totes ($20 at the CG) do come in the standard "male" colors; the bright Kelly green is meant for the one who needs something atypical in his life.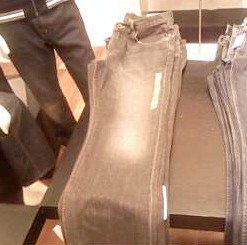 Jeans!
Shorts and linen pants aren't always the most convenient, so finding the closest-to-perfect jeans was high priority. These $78 straight leg black wash jeans at Banana Republic get as close to that title as possible. They have a worn in, lighter feel than most, and the "black" wash isn't so much black as "awesome."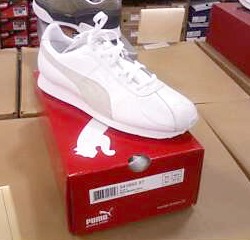 And A Shoe!
Stretching a teensy bit beyond five items, this shoe had one stylish guy carrying his voice through DSW, "this is wicked-sick-sweet!" adoring the "white-on-white" prepster appeal. The PUMA's (actually light khaki suede on white leather) do exude with-it classy confidence. If this summer's boat shoes are just too much for you, these sneaks should be right up your aisle.
Hi there. Comments have been closed for this item. Still have something to say? Contact us.