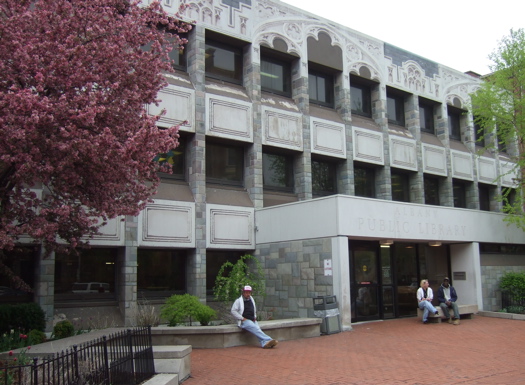 We're all about supporting authors and musicians and stimulating the economy when you can, but with prices going up on basics like fuel and food, it's harder to justify splurging on extras like movies, magazines or the latest best seller.
But here's the thing: we're all paying for that stuff already. Whether you live in Albany, Saratoga, Guilderland or Schenectady you're paying for these things with your library tax. And no, renting doesn't release you from paying library taxes. Your landlord just builds the tax into your rent.
So if you're paying this tax anyway, how can you make the most of your library tax dollars?
Here's an example. If you live in Albany you pay $101 in library tax for every hundred thousand dollars of assessed tax value. So lets say you're paying about 150 dollars a year in library tax.
What is that worth?
7 new best sellers- This one seems obvious. But when you think about it, the newest hardcover best seller can cost you at least $20 at a bookstore.
or
10 audio books- Your library card number allows you to download books and audio books without even going to the library. And (for now at least) once you download it, it's yours to keep. No renewing, no late fees. You can download one audio book from audible.com for about $15. It gets lower as you add more books.
or
4 magazines a month - The news stand price is about $3.50, but APL has a wide selection of magazines that you can check out (really, you can take them home), peruse, and return. Pick your favorite 4 monthlies and you've more than made your tax dollars back.
or
1 movie rental a week - APL gets the latest movies on DVD as soon as Blockbuster does. The difference is they don't cost you 3 bucks a movie. Someone else may have the one you want, but if you have a little patience you can see the hot new release.
or
3 seasons of your favorite TV show- Some of those TV box sets run about $50 per season. So three seasons of say, The Sopranos or West Wing, and you've covered your library tax. One of the things we found interesting was the number and variety of TV shows APL has on DVD. The collection runs the taste gamut, from the Waltons to The L Word.
or
10 CDs - You could download your favorite album or buy a CD for about $15, but if you want to make your library tax up in music you could do it by checking out 10 CDs. If you want to sample local bands, they have an impressive and growing local music collection. You can decide what you like best, and then go buy what you like and support a local musician.
These, of course, are estimates. What with discounts on books and music, frequent buyer cards and subscriptions to Netflix or Audible, your mileage may vary. And of course you can mix and match anyway you want.
Think of it this way -- it's cheap fun that you've already paid for.

Hi there. Comments have been closed for this item. Still have something to say? Contact us.