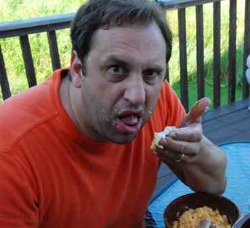 Believe it or not, there are some people who don't visit AOA via a bookmark, RSS feed or force of habit. (Yes, shocking, we know.) Many of these people come in looking for something via Google -- and sometimes we can't help but take notice of what they're looking for.
Well, as you know, we like to help. So even though you didn't actually ask, here's the (an) answer...
August 27: you searched for "larkin lark st albany"
Answer: Good question. As we first heard back in June, the plan for the old Larkin appeared to be something along the lines of a "pan Asian" restaurant. Nothing seems to have come of that, at least, not yet. And the new word around the 'hood is that some kind of martini bar could be going in there. Hmm... maybe pan Asian martinis? We can only hope not.
August 26: you searched for "fried marijuana"
Answer: Interesting, normally we think of baking when it comes to marijuana, but, hey who are we to kill your buzz. We actually don't know anything about fried marijuana, but we do know something about fried candy bars. You can score one at Capital Q in Albany. You might want to keep that in mind the next time the munchies come on after you, um, get fried.
August 19: you searched for "SUSAN ARBETTER'S HUSBAND"
Answer: Ooh, ooh, this is like Jeopardy -- "Who is Bill Danielson?" Yes, Bill is the lucky guy who landed Susan and he's an absolute trip. That really is him in the picture at the top of this post. Here's a better one of him and Susan: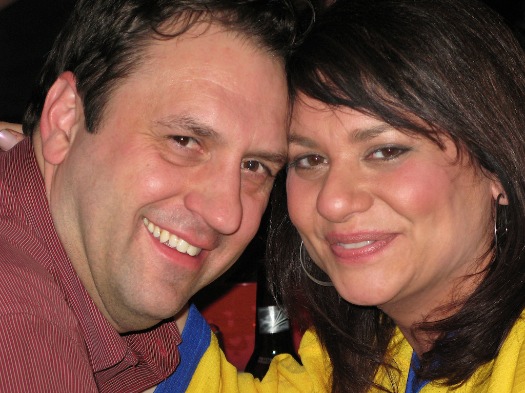 (Thanks, Susan! And Bill!)
Hi there. Comments have been closed for this item. Still have something to say? Contact us.