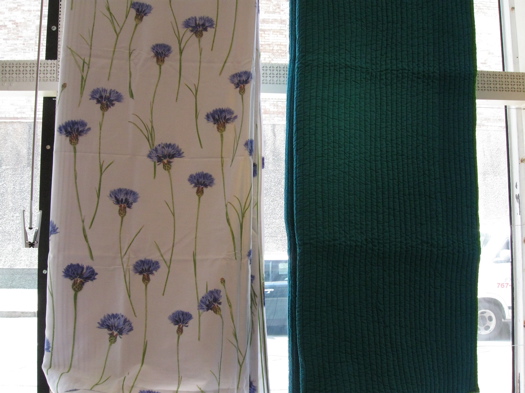 If you've ever stood outside Antara Home and whimpered at the high end bedding that could cost you weeks salary, this could be your lucky day. Antara is having an end of the season sale that's worth popping a few quarters in a downtown Albany parking meter to check out.
All their summer bedding is 50 to 70 % off. We found reversible cotton voile coverlets--made for Neiman Marcus, for $78-$98 dollars. They're usually $380. A $690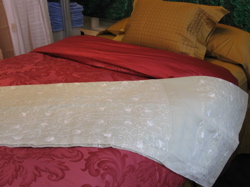 maroon duvet cover made for ABC Carpet and Home was selling for $240. Yes, it's from 2 years ago, but no one we know would notice. The selection isn't too wide--it's the end of the season--but if you're up for spoiling yourself a little, it's Neiman Marcus quality at Marshall's prices.
And hey, the money you save will buy a lot of gelato next door at A Cone of Our Own!
Find It
Antara Home
488 Broadway, Store 102
Albany , NY 12207
Tuesday-Saturday
Noon to 7PM
And by appointment
518-465-8475