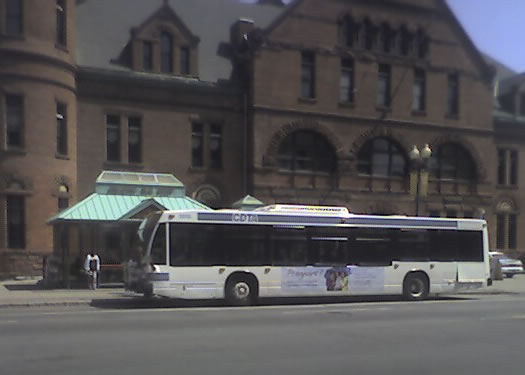 Unofficial AOA transit correspondent, and official transit-riding superhero, This Quality Life sent along a report on today's CDTA board meeting. The short story: it really does look like fares will be going up 50 cents per ride next spring.
The slightly longer story from TQL:

Just watched today's CDTA board meeting -- the board acted to endorse the deficit reduction plan, they didn't officially vote on the budget (don't have to do that until December, I think) but this way they can move forward with informing the public about the plan to increase fares to $1.50/ ride effective 4/1/09, and again to $2/ ride in 2010, if the financial picture deems it necessary. They do not want to have to increase fares to $2/ ride in 2010, but want to leave the option open.

Apparently, 62% of transit organizations are looking at raising fares, but I wonder how many are raising them 50%??

I think such a steep increase is going to be a real hardship for most of the current bus riders, and I hope there will be plans to offset costs for those whose only reliable form of transportation is CDTA.

Update: Thursday's TU story has a few more details.
(Thanks, TQL!)
Hi there. Comments have been closed for this item. Still have something to say? Contact us.