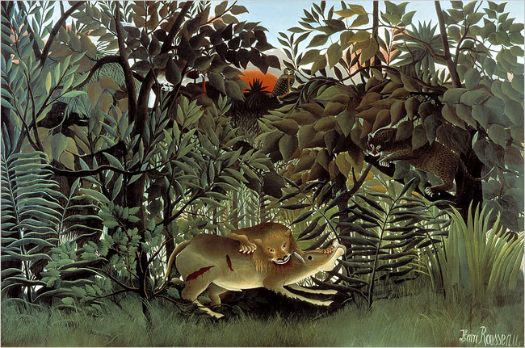 Here's something a little different for your lunch hour if you work around the ESP. The New York State Museum is starting a four week Thursday lunchtime film series today called "The Post-Impressionists." Blurb from the announcement:

At the close of the 19th century, artists freely explored the innovations of Impressionism by expanding on the use of color, light, subject, and texture. The 2008 film series examines how the Post-Impressionists helped to usher in a new era of art by paving the way for Modernism.

Today's film is about Henri Rousseau. The next three weeks will cover Paul Gauguin, Gustav Klimt, and Edvard Munch.
Each film is 50 minutes long and will start at noon in the NYS Museum's Huxley Theather. And, yep, you can bring your lunch.
Earlier on AOA: Three things to see now at the NYS Museum