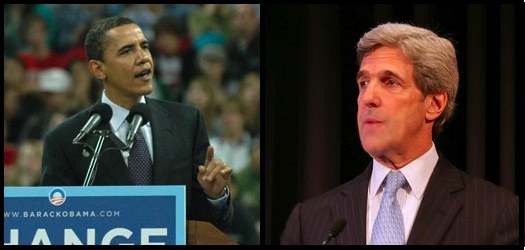 Despite all the talk about huge voter turnout across the country on Tuesday, we didn't notice especially long lines (or any lines, really) here in the Capital Region. Well, after taking a look at vote totals from this year and four years ago, it starts to make some sense.
In fact, the way the Capital Region voted this time around was kind of weird compared to the rest of the country. Let's take a look at the totals...
As you can see, the number of Capital Region votes cast in the presidential election was down compared to four years ago. Also somewhat unexpected to us given all the excitement over Obama: John Kerry got almost as many votes in the Capital Region four years as Barack Obama did this year. (Obama got a larger percentage of the vote, though, as it seems many local Republicans stayed home this year.) In fact, if it weren't for Saratoga leaning toward Obama, he might not have equaled Kerry's vote total.
And why weren't there big lines in the Capital Region on Tuesday? Well, about 20,000 fewer people voted here compared to four years ago.
All numbers pulled from the NYT election map.
(Thanks to TQL for suggesting the 2008/2004 comparison.)
Obama photo: Flicr user Lost Albatross | Kerry photo: Flickr user cliff1066

Hi there. Comments have been closed for this item. Still have something to say? Contact us.