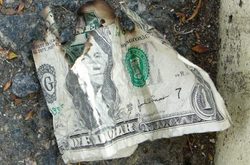 The state Assembly Republican Ways and Means Committee (apparently they had to start their own) has put together an estimate of how much increased fees and the "other category" taxes in David Paterson's proposed budget would cost "the average New York family." (We found it on Jim Tedisco's blog -- a copy is also posted after the jump.)
The analysis concludes that the taxes on items such as soda and music downloads will cost that average family $3,875.48 a year.
The estimate includes sub-estimates for each proposed new or increased tax. We couldn't find the math behind these estimates, so it's kind of hard to assess their validity (if you know where we can see the math, please tell us.)
You can reverse engineer some of the numbers and infer the assumptions made. For example, the estimate includes $720 in increased SUNY tuition costs -- so we're guessing this "average family of four" has at least one kid in college. It also estimates this family would spend an extra $122.29 because of the soda tax. We know that Paterson's budget includes an additional 18 percent sales tax on sugared sodas, so we worked this number backwards, too:

$122.29 is 18 percent of $679.38

If you figure a 12-pack of soda is about 4 dollars (depends on the sale), then that's almost 170 12-packs.

170 12-packs is 2040 cans of soda.

That's more than five-and-a-half cans of soda per day per year.
Here's the whole estimate -- you can get a bigger, easier to read version by clicking on it.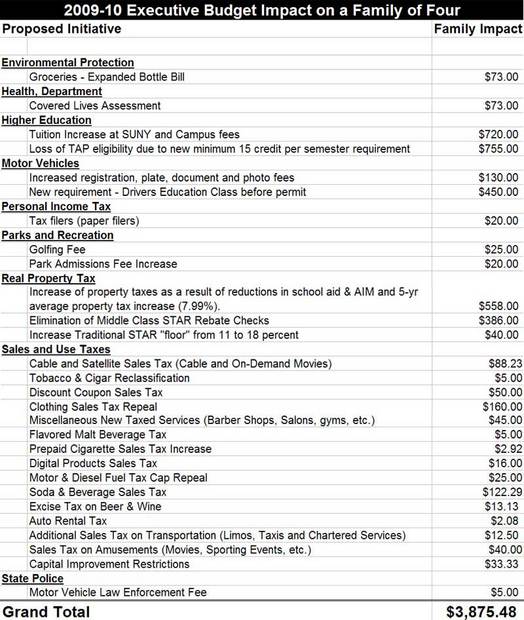 photo of tattered dollar: Flickr user califrayray
Hi there. Comments have been closed for this item. Still have something to say? Contact us.