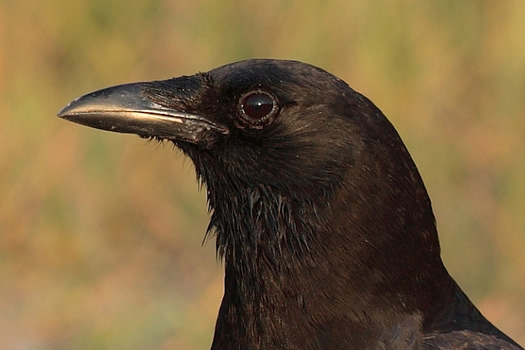 Troy and Albany have resumed hostilities in the War on Crows. Anti-crow trucks are trolling through Albany this week firing off flares, lasers and amplified crow distress calls. And the crows appear ready to retaliate.
So if it's going to be like this, maybe we should understand our opponent a little bit better. Here are a few crow facts to keep in mind.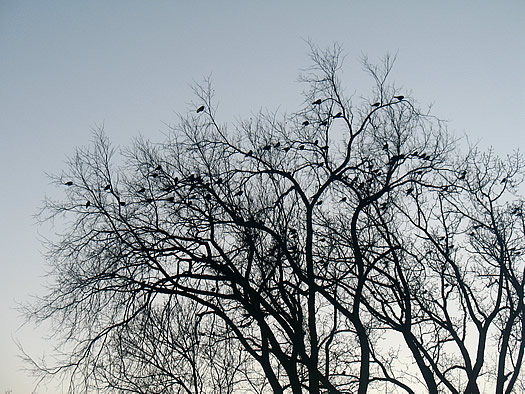 They've come for our trees
The single best crow info resource we found online is Kevin McGowan's crow FAQ -- McGowan studies the birds in Cornell's famed ornithology lab.
OK, on to the intelligence file:
It's not a murder
A group of crows is known as a "murder" -- a term that dates back to the 15th century. McGowan asserts that no scientist would actually call a group of crows that -- they'd use the term "flock." As it happens, the groupings of crows that have prompted the War on Crows locally are actually referred to as "roosts."
Convention centers
McGowan writes that the reasons behind these crow conventions isn't totally understood (it's been going on for "as long as there have been crows" and it's "one of the most natural things in the world"). He says it's also not clear exactly why the roosts seem to have moved to urban areas in recent years -- though there are a number reasons why crows might find our cities good places to convene (among the reasons: a lack of owls).
Bird brains
A review study published in Science in 2004 suggests that some corvids, the family that includes crows, "are not only superior in intelligence to birds of other avian species (perhaps with the exception of some parrots), but also rival many nonhuman primates."
Tools
A 2002 paper in Science reported that crows have been observed making and using tools. And a crow has also been observed carrying a cup of water over to a container of dry food. (Let's hope they don't get a hold of any gas centrifuges.)
Economic actors
A grad student at NYU reported that he was able to get crows to use a vending machine.
Language
Crows are said to have as many as 25 different calls -- and they can call for help.
Don't piss them off
Researchers at the University of Washington report that not only can crows recognize individual humans -- they hold grudges. (The crews annoying them with lasers should take note of this.)
Eating crow
McGowan says he's eaten crow -- and it tastes "just fine." He adds that crows are all dark meat.
crow close-up photo: Wikimedia Commons user mdf
Say Something!
We'd really like you to take part in the conversation here at All Over Albany. But we do have a few rules here. Don't worry, they're easy. The first: be kind. The second: treat everyone else with the same respect you'd like to see in return. Cool? Great, post away. Comments are moderated so it might take a little while for your comment to show up. Thanks for being patient.