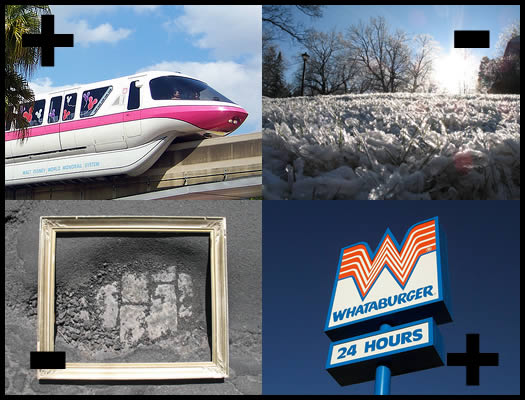 Updated with new +/- suggestions!
As part of the giveaway for the Minus the Bear/Phantogram tickets, we asked people:
What's one thing you would subtract from the Capital Region?
What's one thing you would add?
There were some good answers. So we thought it would be interesting to pull all the answers together into a table, to see them lined up right next to each other. The table's after the jump.
Got some to add -- and subtract? We hope so. Post it in the comments. We'll add it to the table.
And congratulations to jenkins -- his comment was randomly drawn as the winner.
The comments have been lightly edited for space.
monorail photo: Flickr user Evan Wohrman
Whataburger photo: Flickr user strangelv
Hi there. Comments have been closed for this item. Still have something to say? Contact us.