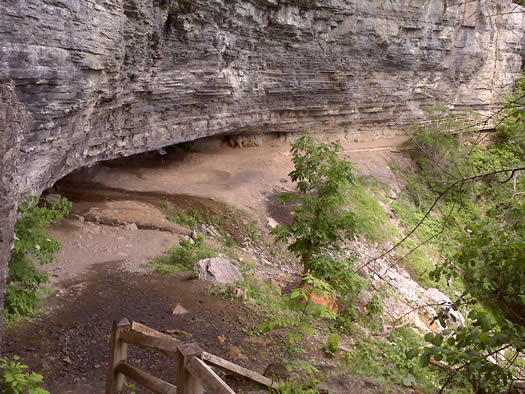 The state Office of Parks, Recreation, and Historic Preservation just released a "recommended list of closures and service reductions."
As rumored, Thacher Park is on the list -- and it's slated for closure. Eight other parks and sites in the greater Capital Region are also on the list.
The full Capital Region list -- and more info -- after the jump...

Note: the Victoria Pool at Spa State Park is not on this list, as had been rumored. Nor is Grafton Lake State Park.
Also: the list recommends closing the Olana State Historic Site in Columbia County two days a week. (earlier on AOA)
As late as this week, the state parks office had said that no list "has been established." [Troy Record]
Since word got out about the possible closure of Thacher Park, at least three Facebook pages (and a Twitter feed) have popped up to rally support. One of them has more than 23,000 fans. There's also now an online petition.
A rally at the Capitol is apparently in the works for March 3. (We'll update with details.)
As James and komradebob pointed out in comments earlier this week, it's hard to tell what "closing" Thacher Park would entail -- there are trails that run through the park from multiple points and a county road that runs through the middle of it.
The state parks office says 41 parks and 14 historic sites are slated for closure -- with "service reductions" at 23 other parks and one site. The office also released a statement from the parks commissioner Carol Ash:
"The 2010-11 Executive Budget included reductions to every area of State spending. As such, the Office of Parks, Recreation, and Historic Preservation has today put forward proposed closures and service reductions to meet its agency savings target. These actions were not recommended lightly, but they are necessary to address our State's extraordinary fiscal difficulties."
Earlier on AOA: The campaign for Thacher Park
photo: Kathie Dello
Hi there. Comments have been closed for this item. Still have something to say? Contact us.