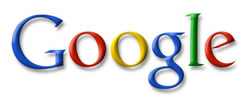 The collaborative effort to pitch Troy for Google's community fiber project is pushing ahead. The effort now has a site: Troygle. And the city government has gotten involved with the planning process. [Troy Record] (There's been a Facebook page for a few weeks.)
The best quick argument we've seen for Troy's bid came from Lou in a comment:

1. Because of RPI, Troy has a sizable population of folks who'll come up with clever ways to weave all that bandwidth into their daily lives, and who'll have the skills to report on the effects in detail.
2. Because there's a sizable underprivileged population, Troy's a good lab for examining the public benefits of superior data infrastructure.
3. Troy's big enough, but not too big. Significant yet economical.
Saratoga County is apparently also looking to make a pitch. [Post-Star]
As you might imagine, the competition to win this project is fierce. Towns are using basketball crowds, flash mobs and mayors with shrinkage to attract attention. Topeka, Kansas even temporarily re-named itself... Google.
[FastCompany link via @dougbartow]
Hi there. Comments have been closed for this item. Still have something to say? Contact us.