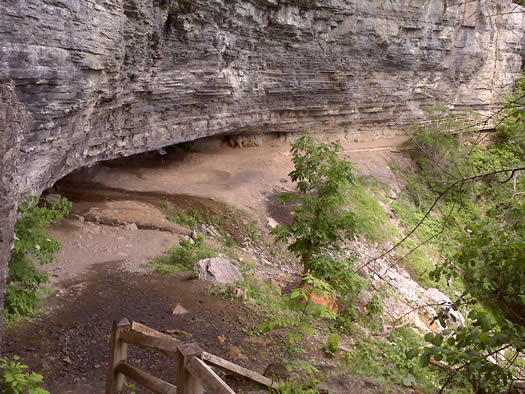 By Carl Johnson
Lately we've heard a lot about Thacher Park -- because of the potential closing, the protests and now the possible reprieve. And in all this coverage, you've probably heard the park called by its full name "John Boyd Thacher Park."
So, who was John Boyd Thacher? And why did they name a park for him?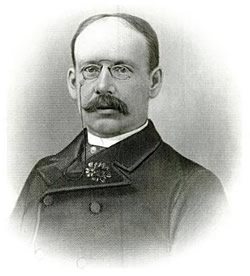 There were two locally famous John Boyd Thachers -- and both served at Mayor or Albany. The second was mayor from 1926 to 1940 and took a stab at the Governor's office in 1932. But Thacher Park was named for his uncle.
The first John Boyd Thacher was born in 1847 in Ballston Spa. He graduated from Williams College in 1869, moved to Albany, and went to work at his father's Thacher Car Wheel Works on Thacher and Learned Streets. The business built railroad undercarriages; John worked in the foundry's moulding department. Eventually, though, he followed his father -- who was friends with Erastus Corning (the first Erastus Corning) -- into politics.
Thacher was twice elected mayor of Albany (1886 and 1896), served as the state senator from Albany County in 1883 and eventually ran for governor in 1896. But he was a Democrat who supported continuation of the gold standard, a difficult position that year because Democratic presidential candidate William Jennings Bryan was championing bimetallism and free silver. Thacher was obliged to withdraw from the race.
President Harrison appointed Thacher a member of the Columbian Exposition. He championed the topographic mapping of the New York State, bought a collection of signatures from the original signers of the Declaration of Independence, and was also a noted writer, producing a hugely detailed exploration of the life of Christopher Columbus and an account of the trial of William Shakespeare.
Thacher was also a collector. He amassed a major collection of incunabula that now resides in the Library of Congress.
Before his death in 1909, Thacher collected a substantial amount of real estate around his summer residence in the Helderbergs, including the spring end of Thompson's Lake, three-and-a-half miles of the Helderberg ridge, Indian Ladder, Hale's Cavern, Tory's Cave, and Helm's Crack. His widow, Emma Treadwell Thacher (for whom the park's nature center is named), granted this estate, already well recognized for its importance, to the State of New York in 1914. It was immediately named John Boyd Thacher State Park.
Thacher is buried beneath one of the most beautiful tombs in Albany Rural Cemetery.
park photo: Kathie Dello

Hi there. Comments have been closed for this item. Still have something to say? Contact us.