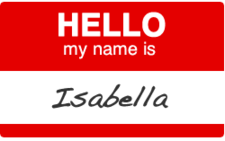 As it does every year, the Social Security Administration recently released a list of the most popular baby names in 2009. You can break the list out by state, which is exactly what we did.
The list of the most 100 popular names for boys and girls born in New York last year is after the jump.
Michael and Isabella topped last year's lists, too.
The lists are from the SSA. And, yep, there are caveats.
Hi there. Comments have been closed for this item. Still have something to say? Contact us.