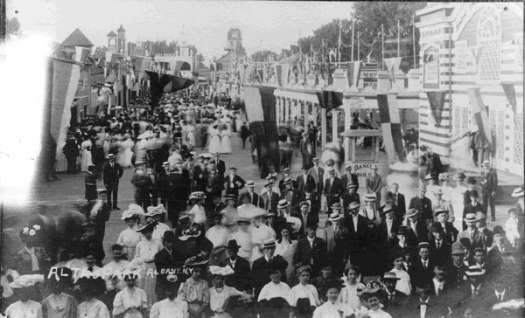 By Carl Johnson
A century ago, Albanians looking for summertime fun didn't get in the car and drive for hours to a Six Flags or a water-park.
They got on board a trolley car or steamship and headed to Menands to find the finest in 19th-century entertainment.
For a while, the little sliver of land between the Hudson River and the Erie Canal was known as "Pleasure Island," then "Dreamland," then "Lagoon Island Park." But it is best remembered under its least romantic moniker: "Al-Tro Park."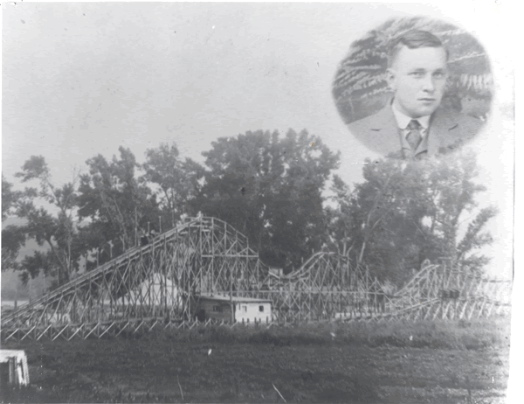 Al-Tro Park, opened to great fanfare around Memorial Day, 1907. With an investment of $100,000 (say, $1.8 million in today's dollars), the park manager declared that his park would eclipse Coney Island. A board walk and colonnade with thousands of dazzling electric lights stretched the length of the "island." An amphitheater seating 4000 patrons was said to be one of the largest in the state, and it featured the 40-piece Banda Roma orchestra each afternoon and evening.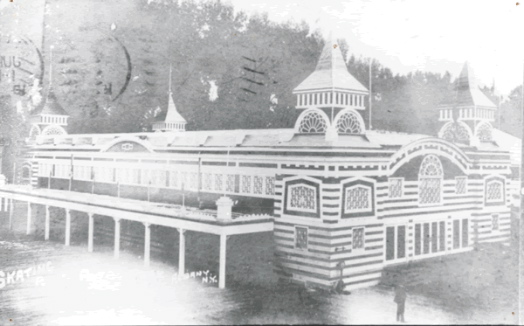 The dance hall (every resort of the day had one) had a floor of white maple, and the Troy Record promised "an orchestra of several pieces will be in attendance regularly and the best order will prevail." There was also a roller skating rink, a roller coaster, "flying airships" and other amusement park rides, a pony racing track, a miniature railway, and a full complement of acrobat and monkey acts. The park even inspired a "March and Two-Step" whose sheet music, "Dedicated to Manager Rosen," has long outlived the park itself.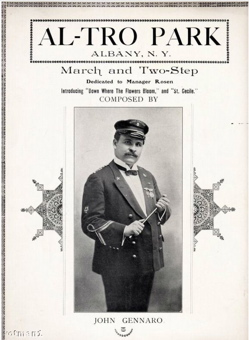 Folks would get to Al-Tro Park via trolley to Menands, or by steamboat from either Albany or Troy. The swells would ride their carriages up Broadway and down Garbarance Lane (now Simmons Lane) and across the canal.
Al-Tro only lasted into the twenties, when Mid-City Park was built on Broadway in Menands. A far less grand establishment it still had a roller coaster, roller skating rink, merry-go-ground, and a swimming pool, and was next to Hawkins Stadium, home of the Albany Senators. After the Senators folded in 1959, the park and stadium were done. Today the former amusement park is home to the Mid-City Shopping Center and the State Workers' Compensation Board -- where it doesn't look like anyone's having much fun at all.
The only remaining evidence of Al-Tro Park is a sign along the bike path, and a few rare postcards collected by Colonie historian Kevin Franklin and housed at the Town of Colonie website.

photos: Thanks to Kevin Franklin and the Town of Colonie
Find It
What was Al-Tro Park
100 Broadway
Menands, NY 12204
Hi there. Comments have been closed for this item. Still have something to say? Contact us.