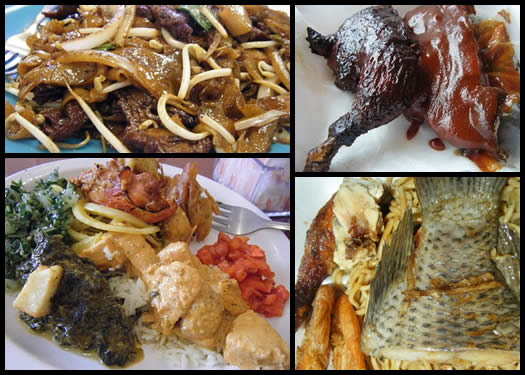 By Albany Jane
When I picture lunch, I want something satisfying, but not over-the-top. It needs to be affordable, and obviously, flavor comes first.
Albany's got some great places to hit up for quick, cheap lunches.
In general, when someone asks me, "Albany Jane, where should I go for lunch in Albany?" -- these are the first places that immediately come to mind.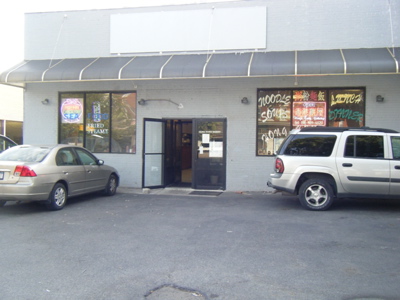 This cash-only bakery offers the usual baos, buns, cakes, and other baked goods, but they also do a great job on quickly prepared authentic Chinese dishes. Eat in or take out, the food they serve is miles above the generic cheap Chinese joint around the corner from your office. Make a meal out of some of their appetizer dishes, or get my favorite, an order of beef chow fun. For what it's worth, my Yeh-Yeh (Chinese for "Grandfather") swears up and down that this is one of the best beef chow fun dishes he's ever had. He lives in Flushing, the Chinatown in Queens you want to visit for some serious Chinese.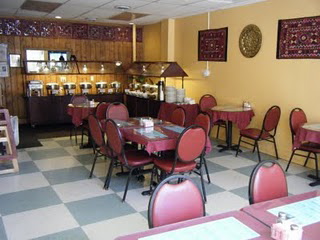 They do a lunch buffet to end all lunch buffets. Aashiana is also very accommodating for groups and is very child friendly. Owner Saleem is one of the nicest restaurateurs I've ever had the pleasure of meeting, and offers an affordable lunch buffet of Middle Eastern delights. There are some chicken dishes on the buffet, but vegetarians will also find a bevy of tasty options. One of the best parts of the lunch buffet is the never-ending fresh, buttery naan delivered table side. For $6.95 it's a bargain you'll find yourself going back for again and again.
If you're not into the lunch buffet thing, their wraps in naan are also quick and insanely tasty.

Capital Q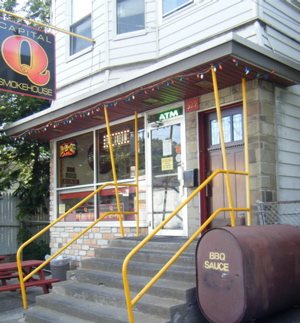 Hello, Meat! If you have a hankering for a big ole' piece of something savory, get on over to Capital Q for lunch.
Satisfying ribs, brisket sandwiches, burnt ends, pulled pork by the pound, and smoked chicken quarters are just some of the meaty-goodness that's sure to please. And don't forget at least one of the store-made pickles. If you're planning on sharing, get more than you'd think. Everything is so good you'd be surprised with just how much meat one person is able to tuck away.
Parking may be a bit of a trick sometimes, but if you circle once or twice you'll likely find a spot in the nearby streets.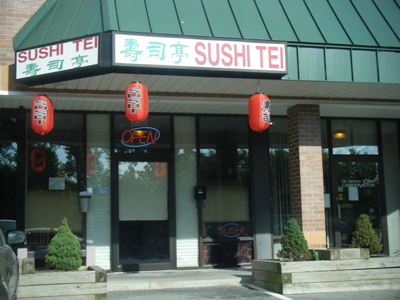 One of the best lunches in the area. Not only do they consistently offer up some of the freshest sushi I've had in the area, they also offer up boxed lunches from $5.95-$13.95, however most over in the $6-$10 range. Go earlier for lunch if you're in a rush, or call in for pick up. They fill up quickly, and lunch at 12:00 goes much quicker than lunch at 12:45.
I'm also a fan of their lunch roll combos, which allows customers to pick 2 or 3 rolls from a limited menu at a better value than ordering a la carte. I'm a big fan of their spicy tuna roll.
This is my "I need a sandwich" place. I'm not much of a sandwich person, but when the craving hits: I want one, and I want a good one.
Via Fresca's sandwiches never disappoint and are hearty and filling. They have perfectly constructed cold subs (great ratios of meat : bread : toppings), toothy hot subs that aren't skimpy on the fillings, and to-die-for panini, all topping out at around $8. I could go on about how perfect their breads are, but you'll just have to order it and try it for yourself. Just pop in, order at the front, and you're out of the door within a few minutes. The sandwiches are all 12" long. They've also got some salads, but you'd be doing yourself a disservice if you didn't try one of their sandwiches. You'll likely have lunch for the next day from one unless you've got a huge appetite -- or a fridge thief.

The Hot Bar at the Asian Supermarket: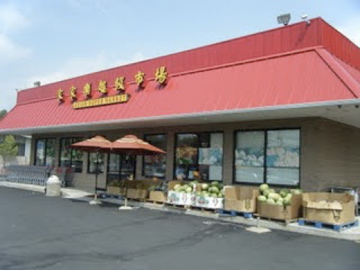 This is an epically quick, cheap, and tasty lunch. Five dollars gets you a carb (rice/noodles) and three items from the steam table. Look at the food available, point at what you want, and you're all set.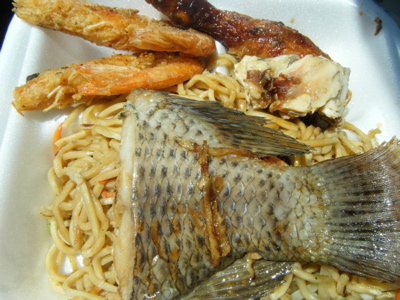 Don't be scared off by the words "steam table." All of the food I've had from here has been fresh -- even the fried foods retain their heat and crispness without becoming soggy or oily.
This cash-only operation also has other available foods ranging from fluffy baos to crispy skinned pork by the pound.

Cheesecake Machismo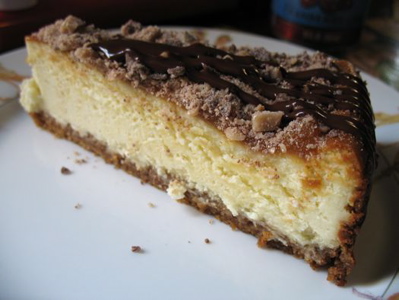 Dessert for lunch! Grab a slice of cheesecake and a drink for $5 at this funky shop on Hamilton. There is always something to please from the daily cheesecake selections, and who doesn't love a thoroughly indulgent lunch every now and then? I love all of the inventive flavors they have on offer. The hardest decision you'll have to make is deciding between everything to choose from.

Golden Choice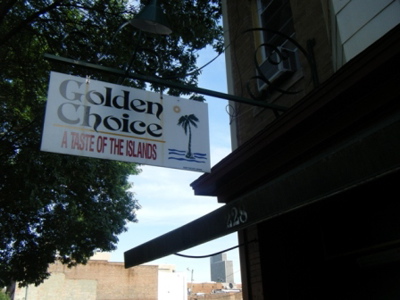 Golden Choice has some stellar Caribbean food, with lunch specials like stew chicken starting at $5.50 per plate. Their food is full of warmth, love, and tantalizing spices. If the lunch specials aren't your thing, you'll find many more of their traditional offerings under $10 as well. I also really suggest their wings -- they aren't your traditional hot wings, and are an entity unto themselves -- in short, they are addictive.
___
So if you've got a $10 burning a hole in your pocket, you can check out any one of these fine establishments with money to spare. Dollar for dollar, these places are your best bets to head to -- you'll be happy you went in, without sacrificing quality for price.
Albany Jane writes about her many food adventures at Albany Eats!

Hi there. Comments have been closed for this item. Still have something to say? Contact us.