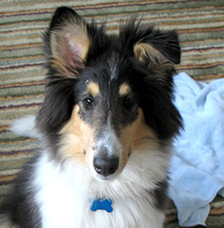 Kristin emails:
I know you've done posts in the past asking for reader suggestions about good haircuts, doctors, etc, and since travel season is coming up, I was wondering if you could do a post about pet sitters?
I definitely don't want to hand the keys to my apartment and the care of my cats over to someone I've randomly picked without recommendation.
We totally understand where Kristin is coming from -- knowing the office dog is well cared for makes one less thing to worry about when traveling.
This might not help Kristin's exact situation because she has cats, but Otto has vacationed at Happy Tails in Altamont. The facilities are nice and the owners were very friendly. They even got one of Otto's favorite toys back to us after we left it behind. As far as we can tell, they don't have a website, but here's a pdf brochure with contact and other info.
From what we understand, the Hounds on Hudson people, who do dog walking, also do cat visits. They seem really nice and cool. (Here's an AOA piece about them.)
Anyone have suggestions for Kristin? Or even some good boarding, pet sitting, or walking experiences that might help other people? Please share!
Hi there. Comments have been closed for this item. Still have something to say? Contact us.