Items tagged with 'otto'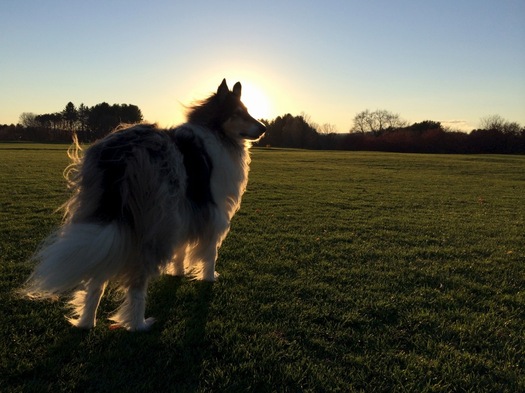 First walk of the season at Capital Hills. Otto was happy to be back.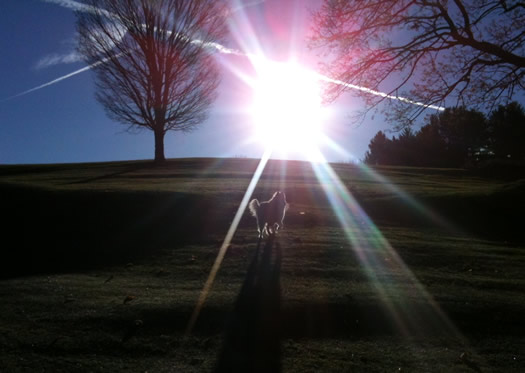 Otto very much enjoyed a dash up the lightly frosted slope at Capital Hills on a crisp, clear morning.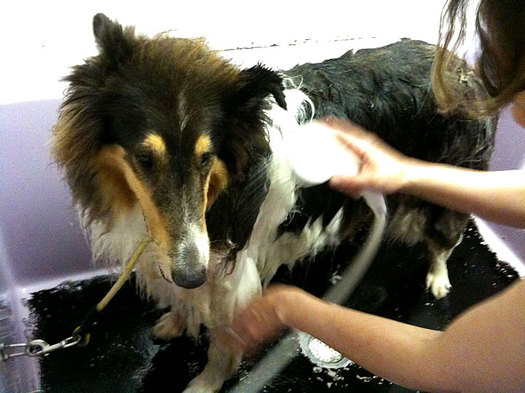 After a few walks in the rain and mud had left Otto looking (and more importantly, smelling) not so fresh, we knew what it was time for: a good Shampoodling.
Shampoodle is a do-it-yourself dog bath/grooming place with locations in Delmar and Clifton Park. It's come up once or twice before, but we figured it's worth its own standalone mention. Because it's the best way we've found to give Otto a bath.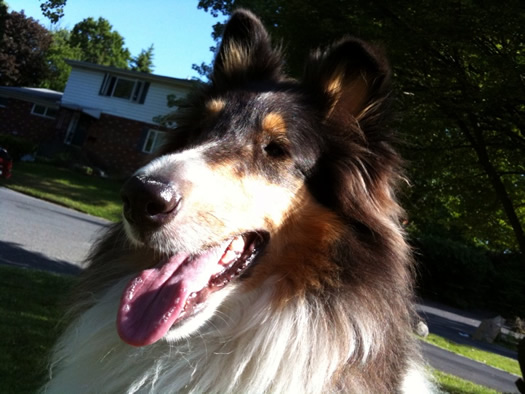 This just in: it's a bit warm outside. The temp at ALB this afternoon hit 88. And it looks like Wednesday will be even hotter.
Here's the (paraphrased) forecast:
Tuesday night: Some relief, low of 61.
Wednesday: Find a cool drink -- and swim in it. High of 93.
Thursday: Eat the ice cream cone quickly, high in the upper 80s. Fifty percent chance of thunderstorms.
Friday: Cold snap. High in the upper 60s. Chance of rain.
The weekend: What you hoped for -- sunny and 70s.
Now, if you'll excuse us, Otto's demanding more ice in his drink. And a tiny umbrella.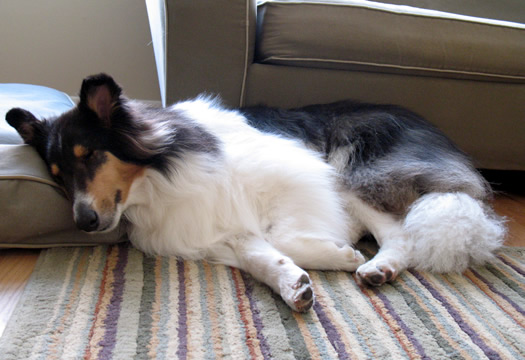 MEMO
To: all AOA editors, contributors, participants
Re: office dog
Two years ago today Otto started his job as AOA's office dog. Please join us in warmly congratulating him on the anniversary.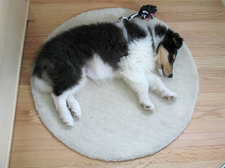 During the past two years Otto has grown (literally and figuratively) into the position. His originally modest job description now includes:
greeting visitors
twittering
US Postal Service liaison
summer replacement
document shredding
product testing
lunch monitor
holiday model
In addition, he's also enthusiastically served as AOA's goodwill ambassador.
Here's to many more years.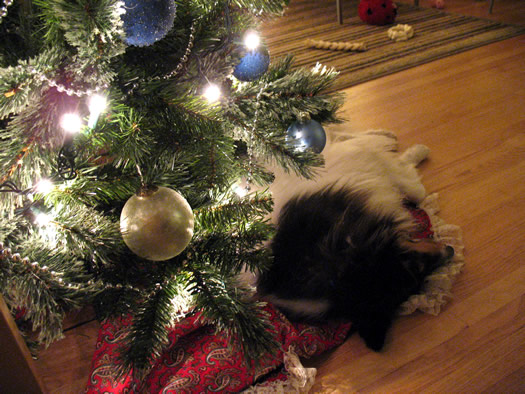 AOA's taking a bit of a break for the holidays. We'll be posting on a lighter schedule through the New Year.
We hope you've had a great year. Thanks for spending a little bit of it with us.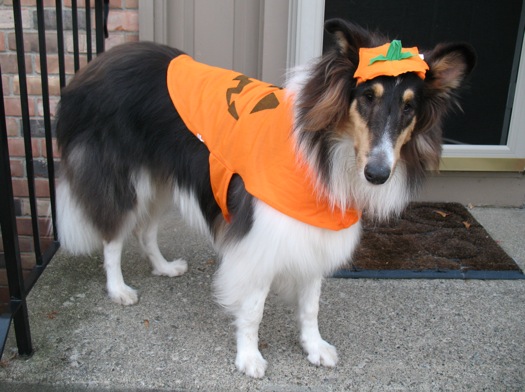 What's AOA thankful for this year? All the interesting people who take the time to comment and send along cool ideas.
Thank you.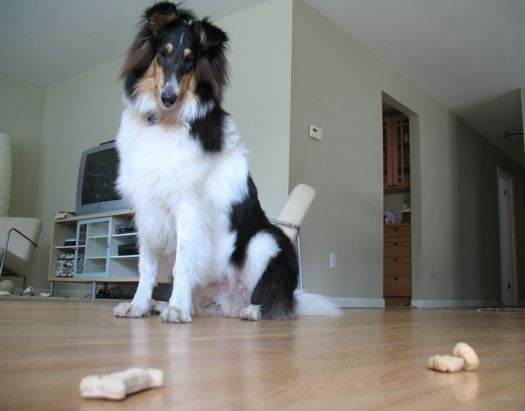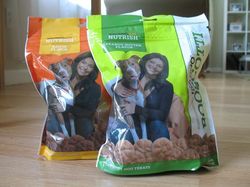 Not content to merely take over the human world, Rachael Ray -- and her brand -- recently expanded into the world of dog treats and dog food. The Rachael Ray Nutrish line features "premium" dog food, chewy "Grill Bites," and crunchy "Booscotti" (as in Isaboo, Rachael's dog).
Here's how the Booscotti are described on the RR site:
It's fun to watch my Isaboo start her tail waggin' the minute she sees these treats. I'll bet your dog will go crazy for them, too.
Well, we'll just see about that. We put the Booscotti to the test with Otto, the AOA office dog.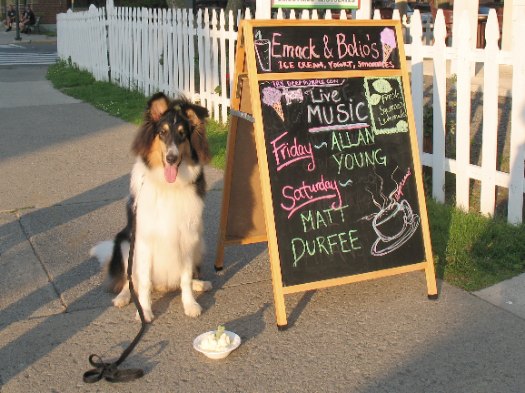 By Otto
Frozen yogurt is one of my favorite treats. I like to tag along with my people when they go to Emack & Bolio's because they buy me a doggie sundae there. (And the last time we were there, the scoops were much bigger.)
Otto is the AOA office dog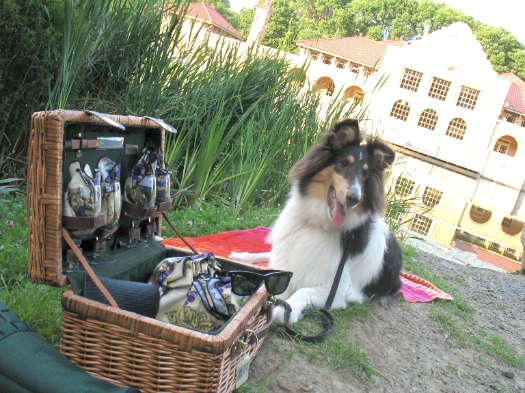 By Otto
My people like to take me on picnics to Washington Park. Not only are there lots of places there to roll out the blanket, but it's also close enough to Lark Street that they can pick up some food if they're not feeling like packing the basket themselves.
And if you're just looking to eat al fresco, sans blanket, be sure to check out the Capital Region Outdoor Dining Map.
Otto is the AOA office dog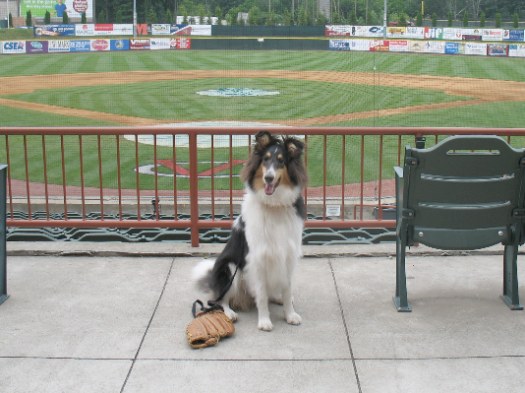 By Otto
I like a game of fetch as much as the next dog, but sometimes it's nice to sit back and watch humans chase the ball. And the ValleyCats do have some fun promotions.
Otto is the AOA office dog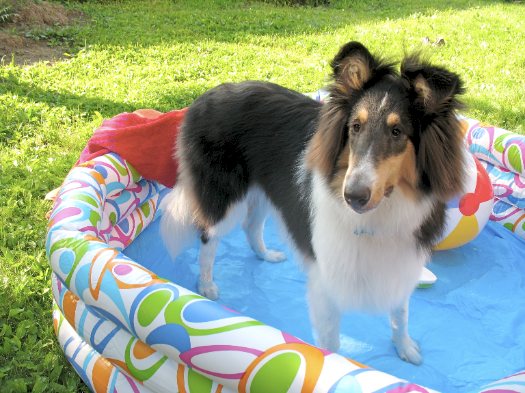 By Otto
In case you haven't noticed, I'm wearing a fur coat pretty much all the time. So when it gets really hot, I like to take a dip in the pool. Unfortunately, I don't have a lot of choices when it comes to pool selection. But humans in the Capital Region certainly do.
Otto is the AOA office dog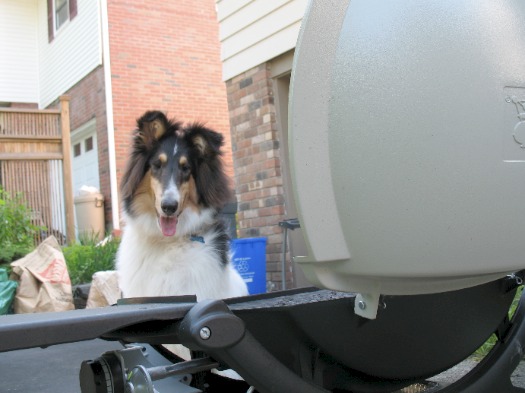 By Otto
One of my favorite things to do during the summer is grill. I'm a big fan of the frankfurters from the Troy Pork Store (I can't bear to call them "hot dogs" -- too weird). And when I don't feel like a burger or 'furter, I like to mix things up with some locally-made chicken sausage.
Otto is the AOA office dog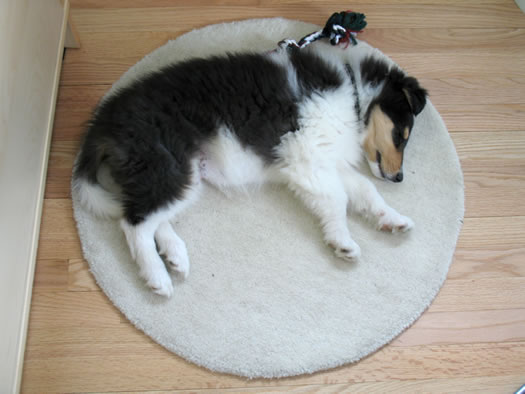 MEMO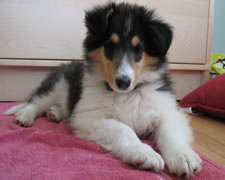 To: all AOA editors, contributors, participants
Re: new office dog
His name is Otto. He's a collie. He enjoys chewing, napping and chasing people as if they were sheep.
His current project is making sure to take care of business outside. Otto will report directly to the editors.
Please welcome him aboard.